South Korean space drama 'Space Sweepers' is gearing up to be the biggest summer release of the year.
Directed by 'A Werewolf Boy' fame Jo Sung-Hee, the movie is flaunting a grand cast, huge budget and jaw-dropping visuals. The excitement among fans running up to the release of the movie is already calling it South Korea's first-ever space blockbuster.
Cast Details: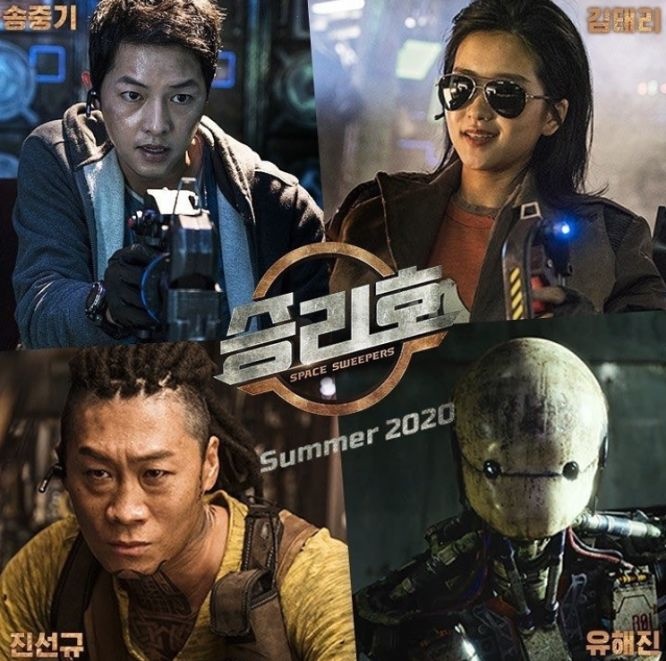 'Space Sweepers' has the bragging rights for a star-studded cast. The movie is led by Song Joong-Ki ( 'Descendants of the Sun', 'Arthdal Chronicles') who reunites with his 'A Werewolf Boy' director. Song plays the role of Tae-Ho, a poor space junk collector. He's accompanied by 'Mr. Sunshine' and 'The Handmaiden' fame Kim Tae-Ri who will play the role of Jang Sun-Jang, the captain of the spaceship named Victory.
Apart from them, 'Space Sweepers' also features Jin Seon-Kyu ('The Outlaws', 'Extreme Job') who stars as the engineer Tiger Park and Yu Hae-Jin plays the robot. The movie features motion capture for Yu Hae-Jin's character which is a first in the industry. British actor Richard Armitage also marks his Korean movie debut with this one.
Plot Details:
The story is set in the year 2092 when a spaceship named Victory is scouring through the space, collecting space junks to sell them. The group chance upon a humanoid named Dorothy which turns out to be a sort of doomsday weapon. Things take turns and the crew find themselves amidst a dangerous deal where anything can go wrong! Judging by the details so far, 'Space Sweepers' is expected to be a magnificent space drama with high octane action scenes and never seen before visuals.
Release, Distribution and Webtoon:
Through a short teaser that was released a few weeks ago, we now know that 'Space Sweepers' is coming to the theatres this summer. However, a specific date has not been made public. 'Merry Christmas' is distributing the movie who formed a partnership with Kakao Page that enabled the platform to release the movie in the webtoon format recently. It is the first of many formats through which the "Space Sweepers IP Universe" is scheduled to be expanded by the company.
But we are yet to get any information on an international release. Interestingly, the movie's budget is apparently a whopping 26 billion won (US$ 21.2 million)!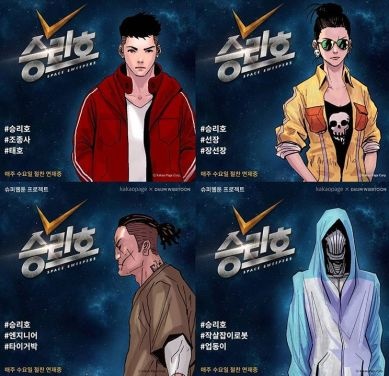 The stakes have never been this high when it comes to exploring space in a Korean movie. It's really amazing to think that the Korean film industry never had a full-fledged space opera like Star Wars or Star Trek. Considering the huge success of recent space blockbusters like 'Interstellar', 'The Martian' and 'The Wandering Earth', it was about time for the Korean film industry to move past the rom-com genre to explore new frontiers. 'Space Sweepers' could be the movie that marks the dawn of a new wave in the Korean movie industry.