He says he didn't come here today to prove which is better: Chinese of Western boxing. Although people have different status in life, he doesn't believe that one person's integrity is worth more than another's. He hopes that we can start to respect each other. That's all. Thank you.
Do you know what time of the year it is? Yes, Christmas is coming! Apart from Santa's huge boxes placed under a tree, fans of Asian movies are about to receive "the gift that keeps on giving to Hong Kong cinema"; that is, Ip Man 4 film, slated to hit the screens on the 20th of December, 2019.
Ip Man (1893-1972) needs no introduction. A police officer, Kuomintang army veteran, but most importantly, the legendary Wing Chun master who taught many famous students, including Hong Kong super-star Bruce Lee. Many Westerners would not probably have heard about Ip Man if it had not been for the movies that popularised his image and spread the gospel of his teachings, particularly the ones with Donnie Yen in the leading role. However, apart from Wilson Yip's saga about the infallible master, there have been a multitude of competing productions released due to the success of the first film back in 2008. Some fans even hailed this phenomenon as "Ipsploitation," sarcastically referring to the period when Hong Kong industry tried to capitalise on Bruce Lee's popularity ("Bruceploitation"), even after the star's death.
The approaching premiere of Ip Man 4 provides us with a great opportunity to take a look back at the numerous Ip Man productions (9 movies in total and one TV show so far) that saw the light of day in the last decade. So, without further due, let's get our wooden dummies ready and start practicing those Wing Chun moves.
Ip Man Trilogy (2008-2015)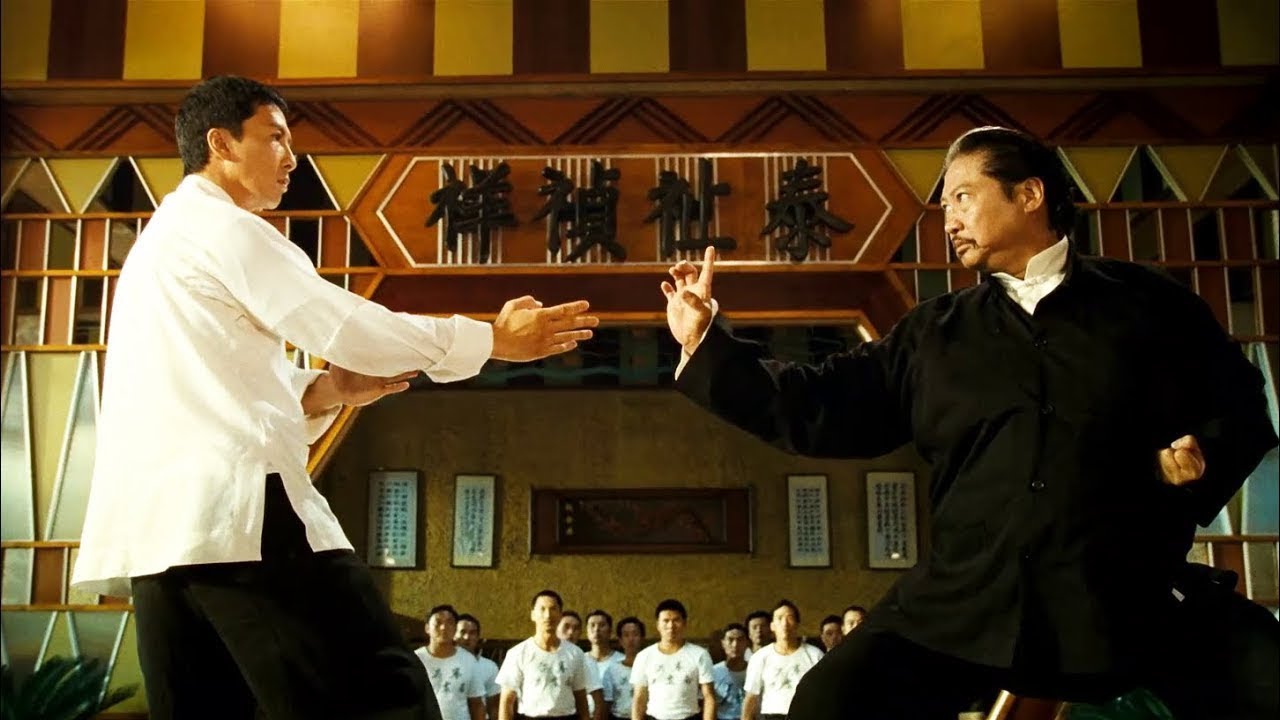 The first Ip Man film was conceived in mid-2000s by producer Raymond Chow who pitched the idea to director Wilson Yip and screenwriter Edmond Wong. The trio relentlessly worked on the project and Yip got his long-time collaborator, brilliant Donnie Yen, to play the part (the actor was 45 years old at that time). With an all-star cast, the budget of 11 million dollars, Kenji Kawai as the music composer, and Sammo Hung supervising action choreography, Ip Man (2008) became an instant success, both domestically and internationally. While not being a faithful biopic of Ip Man's life, the movie retells the major events from the master's life, mixing them into the romantic tale about sacrifice for family, national pride, and self-dignity. Interestingly, the production team was aided by Ip Man's son, Ip Chun, who served as a consultant on the set.
The positive reception of the first film inevitably led to the release of the sequel, Ip Man 2, in 2010. The majority of the cast and crew returned, this time with Sammo Hung working behind as well as in front of a camera. In my opinion, Ip Man 2 is as good as the preceding film (if not better). The action is tighter, the stakes are higher, and the pay-off is more rewarding. I can't help but cheer for Ip Man standing up to the bad-to-the-bone Westerners in order to save the good name of Chinese martial arts. The performances of both Donnie Yen and Sammo Hung are amazing. Ip Man 2 is easily my favourite entry in the series. (By the way, am I the only one who thinks that the film is a clever remake of Rocky 4?)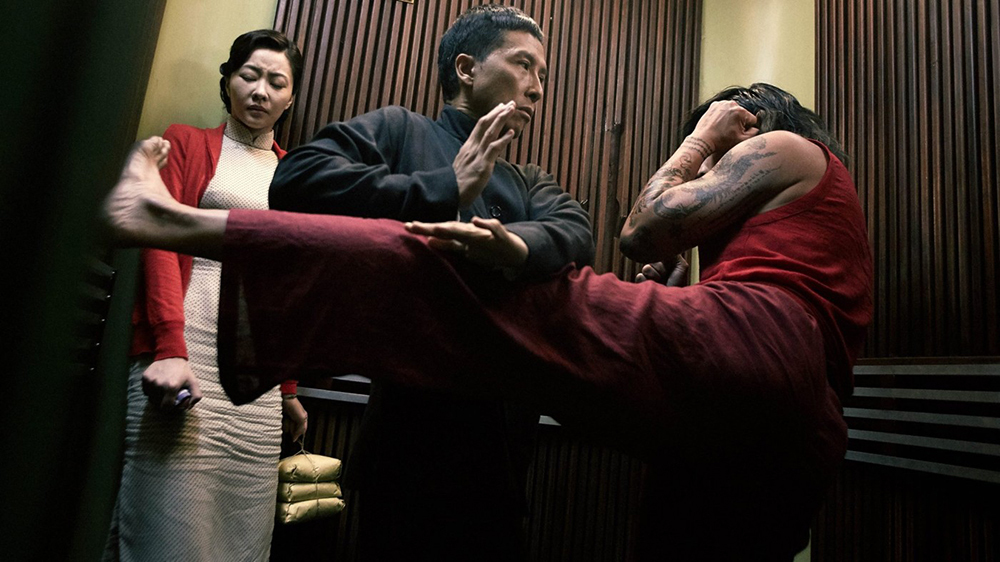 After the second picture, Donnie Yen stated directly that he would not be involved in new productions anymore: "I would never ever touch any films related to Ip Man […]. Whenever something becomes a success, everyone would jump on the bandwagon, this is very frightening. Did you know how many Ip Man films are in production? Under such condition, we would not progress, it'd only lead to over-saturation of the subject matter" (source).
Nevertheless, director Wilson Yip somehow managed to persuade the actor to reprise his iconic role for the third outing. Ip Man 3 (2015) suffered from a bit of troubled pre-production because it was initially meant to focus on the relationship between Ip Man and Bruce Lee. However, Bruce Lee's family did not grant an approval to use the star's likeness for CGI recreation. As a result, actor Danny Chan ultimately played the role, but the whole script took a U-turn in order to tell the story of Ip Man and his wife. What is more, Yuen Woo-ping replaced Sammo Hung as action director. Did all these changes hurt the movie? I would say they improved it. Ip Man 3 is a touching story about the master saving the day once again and reigniting the bond with the most important person in his life.
Donnie Yen himself said about the trilogy that each entry in the series focuses on a specific theme: "The first Ip Man film was about 'Survival', Ip Man 2 focuses on 'Making a Living and Adaptation', while Ip Man 3 focuses on 'Life" itself'. (source)
Herman Yau's Films (2010-2013)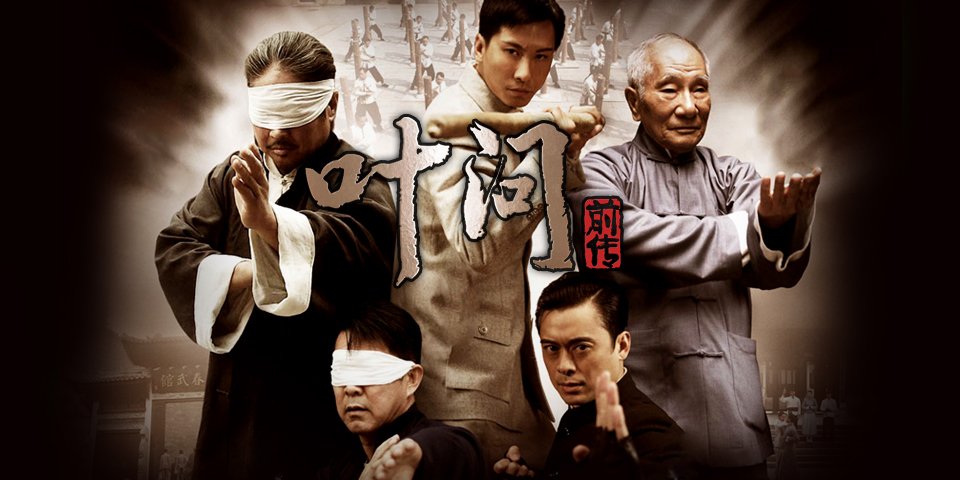 Interestingly, Ip Chun grew increasingly displeased with creative decisions behind Wilson Yip's movies. The master's son numerously expressed his disappointment because of the fact that Ip Man (2008) was not shot on location in Foshan. Consequently, Ip Chun gave director Herman Yau his blessing to do new Ip Man movies (in both of which he was given small parts to play).
| | |
| --- | --- |
| | |
The Legend is Born – Ip Man (2010) [left] and Ip Man: The Final Fight (2013) [right] attempt to retell the master's life in a more faithful way, with the first film focusing on his first steps in learning Wing Chun, and the second one depicting his expatriate years in Hong Kong. I would not call these films as pure martial arts flicks (even though the action stuff looks great), but rather a well-made period dramas (especially the second film). Herman Yau is not an action-oriented filmmaker, but he does a marvellous job recreating both Foshan and Hong Kong of the past, with their distinctive cultures. What is more, the central point of these movies is not Ip Man himself, but the relationships of Ip Man with other people: his teacher (brilliant role of Yuen Biao!), wife, son, and students. If you are looking to get to know something about Ip Man as a real person, then Herman Yau's films are for you.
The TV Series (2013)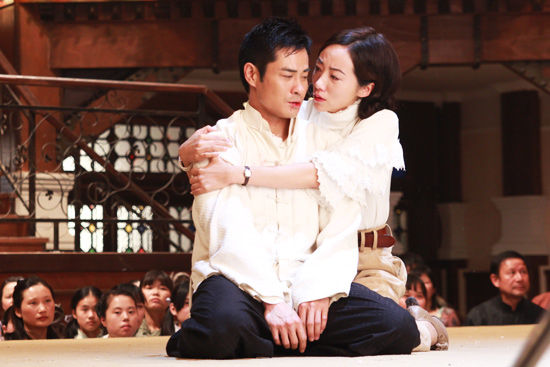 After the immense success of Ip Man (2008), a huge license battle ensued over the rights for the TV Series. Eventually, the show went on to be directed by Fan Xiaotian, with Kevin Cheng in the leading role. The series has 50 episodes and one can clearly see that these were made on a budget. Nevertheless, it is quite interesting to see the Ip Man's myth being retold in yet another way.

Wong Kar-wai's Production (2013)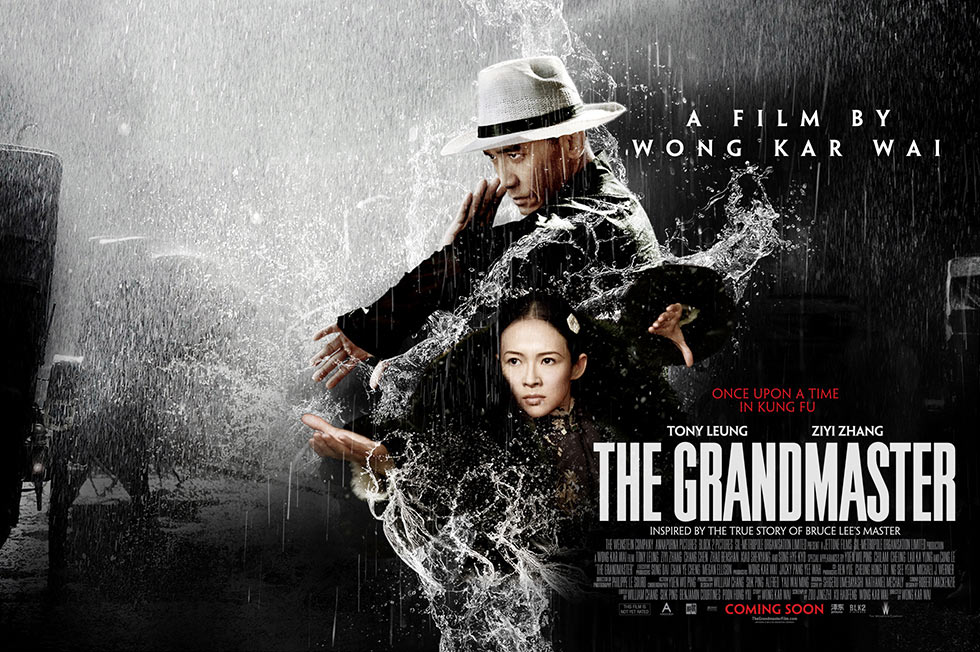 You would think that the one of the greatest filmmakers ever ripped off Wilson Yip's movie, but nothing could be further from the truth. Wong Kar-wai was working on his Ip Man motion picture since the mid-2000s, but the project got stuck in "development hell". Fortunately, it was completed and released in 2013. The Grandmaster is an unusual take on Ip Man because he is not the main protagonist. The story of The Grandmaster is a beautiful case study of martial arts and their meaning in the modern world. The film is not about defeating some larger-than-life enemy, but about coming to terms with life and its shortcomings. Tony Leung Chiu-Wai and Zhang Ziyi are wonderful in the leading roles. With Wong Kar-wai in the directorial chair, the feast of brilliant visuals combined with a slow-paced but engaging storyline are guaranteed. The Grandmaster is my favourite Ip Man film outside of the Donnie Yen series.
An Official Spin-off (2018)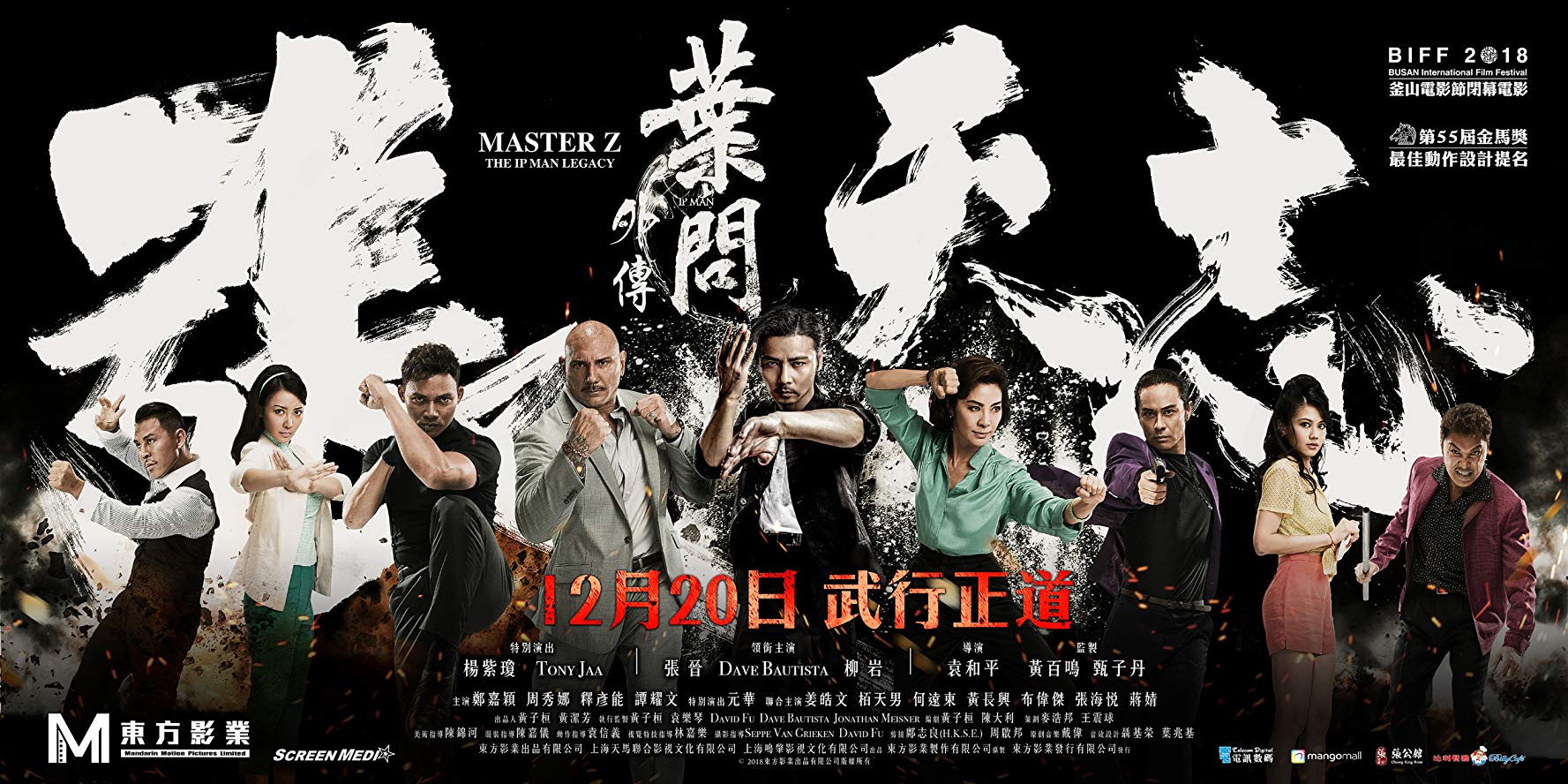 In order to keep the buzz going for the fourth movie, Yuen Woo-ping and his team decided to create the official spin-off of the Ip Man series called Master Z: The Ip Man Legacy (2018). The movie focuses on Ip Man's opponent from the third film, Cheung Tin Chi, also a Wing Chun master, who tries to lead a quiet life with his son, but he ends up getting entangled into a bloody drug war. He has to watch out not only for the organised crime gangs, but also for the corrupted police.
In my opinion, Master Z is a worthy addition to the series. It may not have the spellbinding action of Donnie's films, but the film makes up its disadvantages with great cinematography, wonderful art design, and all-star cast. It is awesome to see Max Zhang, Ada Liu, Michelle (badass) Yeoh, and Kevin Cheng in one movie. To be honest, Dave Bautista does a better job as an evil foreigner than Mike Tyson in Ip Man 3. I seriously do not get why Master Z gets a bad rap. The producers already announced a sequel, and I am really looking forward to it.
A Mainland Production (2019)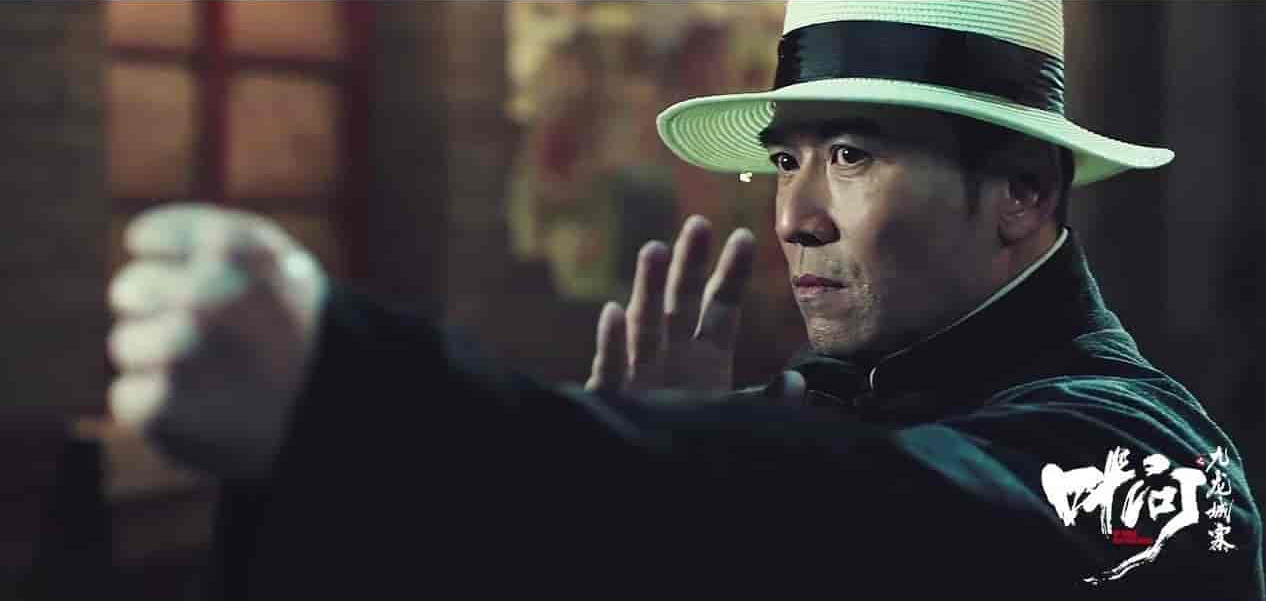 Brace yourselves because it is not the end of Ip Man movies. Have you heard about Ip Man and Four Kings? Me neither. This is a mainland production which aims to set the Wing Chun master (Michael Tong was really dressed to resemble Tony Leung from The Grandmaster) in yet another action-adventure story. Relatively little information is known about this film, apart from the release date (October 26, 2019) and one extremely enthusiastic review on IMDB. However, I managed to check it out, and all I can say is that this film suffers from bland characters, badly edited action, and and generic storyline. Ip Man fights off human trafficking now. The runtime of a little over 70 minutes also speaks for itself. This film was completely unnecessary.
Ip Man 4 (2019)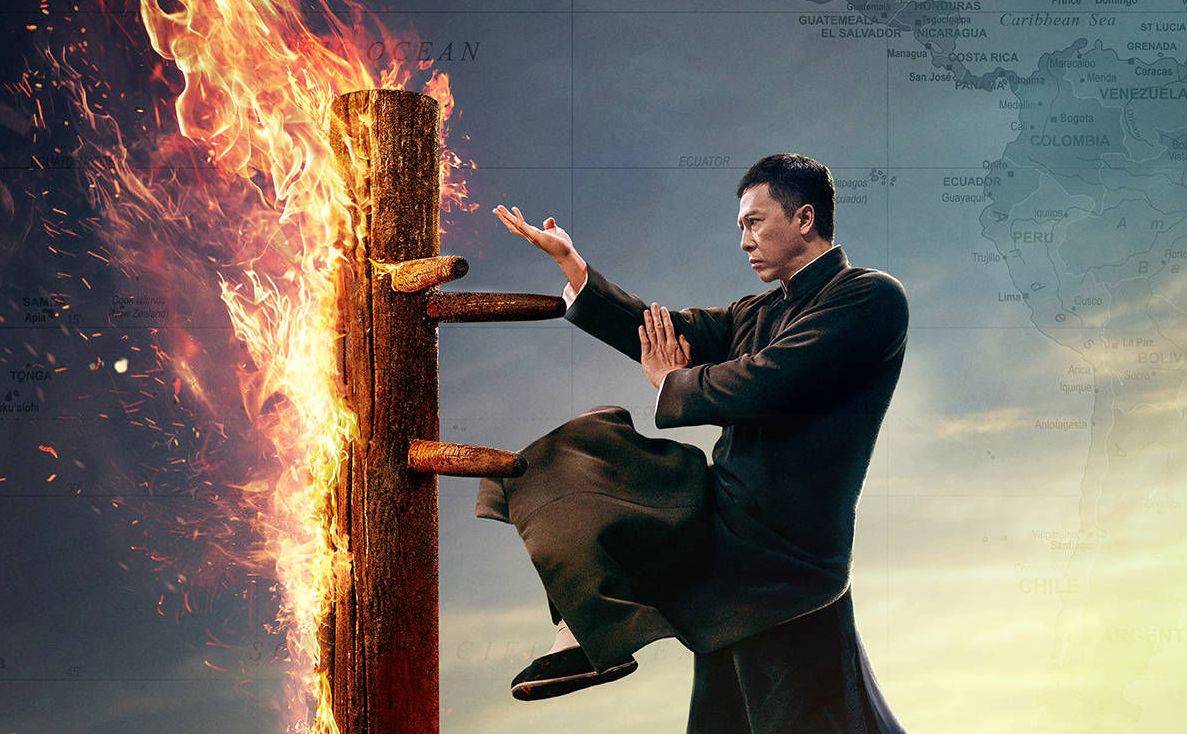 Last but not least, Ip Man 4. We are days away from the premiere of the much-awaited final entry in the saga. Surprisingly, the film received quite a small marketing buzz. Apart from the teaser, behind-the-scenes material, and the exhilarating trailer, the fans were not given any more information about the production. All we know is that Ip Man will be helping out Bruce Lee in the U.S. and that he will face off against Scott Adkins (a new evil foreigner?). I am impatiently waiting for the premiere!
Conclusion
Summing up, some unsatisfied viewer could just shrug off the aforementioned re-imaginings of Ip Man and blame it all on "Ipsploitation". However, I believe that each of these stories provides something for everybody. If you want action, check out Donnie Yen's films. If you need period pieces, watch Herman Yau's movies. If you are having an existential crisis, then Wong Kar Wai's picture is the cure for your weary soul. If you want a conventional TV drama, then you have Ip Man (2013). Regardless of the adaptation, Master Ip will be always with us, fighting for a just cause and teaching us integrity through the glory of Wing Chun.