As Halloween approaches, you'll be looking for horror movies to watch. Perhaps you're sick of the usual big budget copy and paste fluff and you're thinking "Now is the time to watch some Independent Japanese horror films"
Great timing for you! Released on October 2 via VOD platforms like Amazon Direct (where it has the slightly changed title Tokyo Home Stay: Blood Ritual Legend) and Tubi, Tokyo Bay Films are proud to present their first very horror gorefest: Tokyo Home Stay Massacre
We sat down with executive producer Wilco C. Rullens to find out more about his first title.
The Arty Dans: People are going to want to know, where did the idea to make this film come from?
Wilco: It came from the idea of wanting to change the stigma of "what the fuck Japan" and create easily digestible Japanese craziness but in a Western jacket. We use Japanese directors, cultural elements, ghosts, actors etc, but we use a familiar Western story structure. That means the audience won't be overwhelmed by the crazy energy, but there will still be heaps, and hopefully they will fall in love with the madness.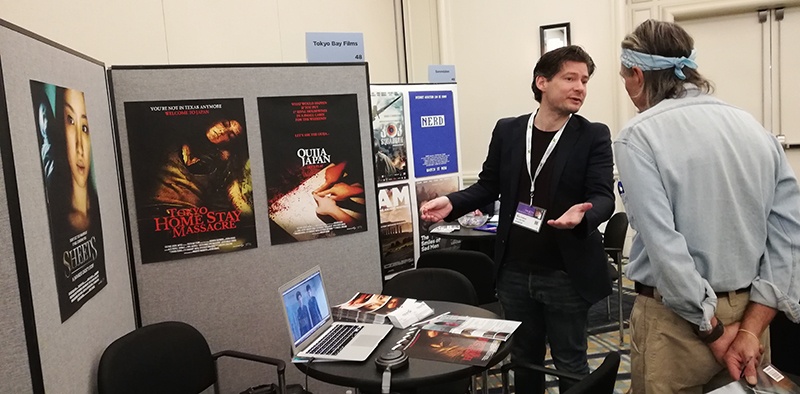 The Arty Dans: From start to finish, how did it take to make THSM?
Wilco: We started working on this project December 2018/January 2019. We did seminars to find directors first, did story workshops and shot it in March/April of 2019. We shot three films back to back so two more are coming soon!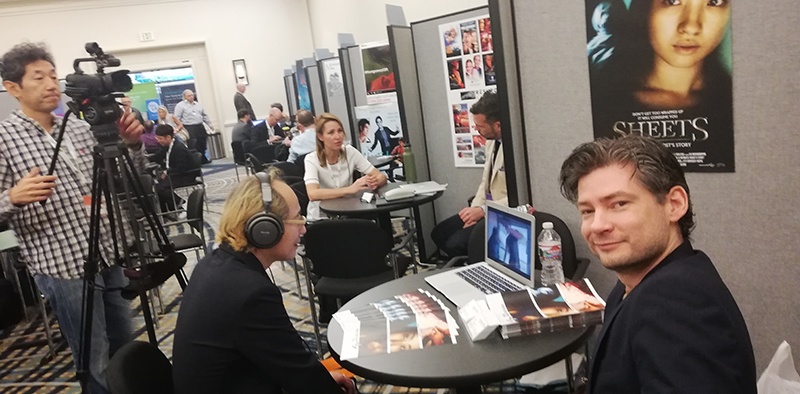 The Arty Dans: And what about yourself, tell us a little bit about Wilco C Rullens and what we can expect from Tokyo Bay Films and the CultureSHOCK label in the future?
Wilco: Well I am Dutch and I always wanted to make horror movies. I love gore! I went to film school to focus on developing my storytelling skills, and early on I fell in love with Japanese cinema. They're movies are so full of energy and this resonated with me. They were the kind of movies I wanted to make.
Like most people, I went to my local cult video-store and found movies from Japan that fed my appetite for my cinematic hunger, after the Western movies left me starving. I wanted more. As an avid horror fan, I do adore Western movies and I prefer western story structures, because that is what I grew up with, but I missed something. I was always searching for something in Western movies. I found this in Japanese films.
My journey here has been a long one. I currently live in Japan, but before I settled here I lived in China for a few years where I met my partner Katie, who is now my CEO! We moved to Japan and the first thing I directed was a 12-episode sitcom for TV (check out the trailer here for BLT Sandwich Cafe). I also wrote a manga that was published!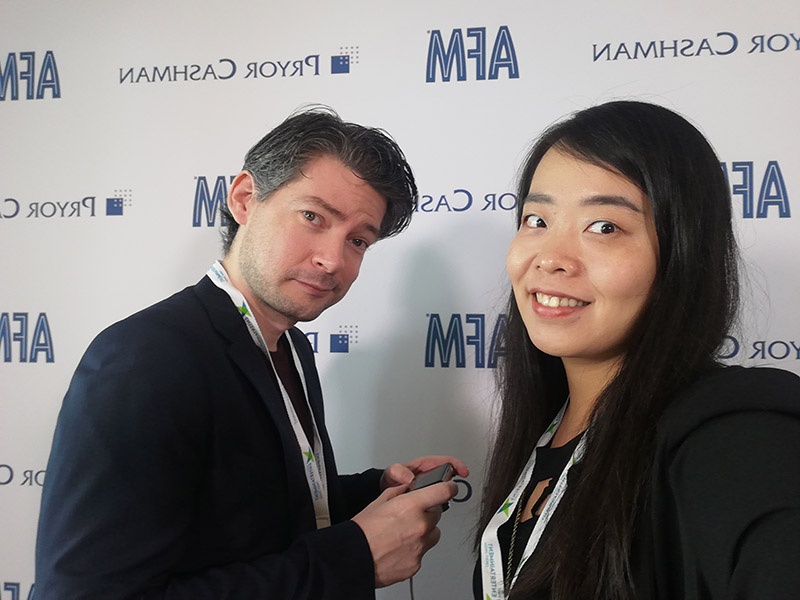 Alongside Katie, we decided we wanted to help the Japanese talent we respected and admired and wanted to expose them to the rest of the world. I find up-and-coming energetic directors, work with them on writing a script with a Western story structure and market the films to the Western audience. And you can expect more of that in the future
Check out our review of Tokyo Home Stay Massacre, a very exciting first up film that's bound to get Wilco and his studio a lot of international attention.
We can't wait for the next film, and from what Wilco told us, the wait won't be too long!
We have a special treat next month - an interview with the spooky-looking daughter: Karin Tokushge. She's going to be one to watch for horror fans in the future.