Disney's Mulan isn't the only Mulan game in town. This awesome looking animation will be released in time for Chinese National Holiday celebrations - October 1 2020!
Hitting cinemas in China over a pretty jam-packed week, which includes other releases like Leap, Vanguard and fantasy animation Jiang Ziya, this animation looks to be more action packed than the original Disney animation, and seems to tell a slightly different, if more faithful, adaptation over the new live-action Disney film featuring Liu Yifei.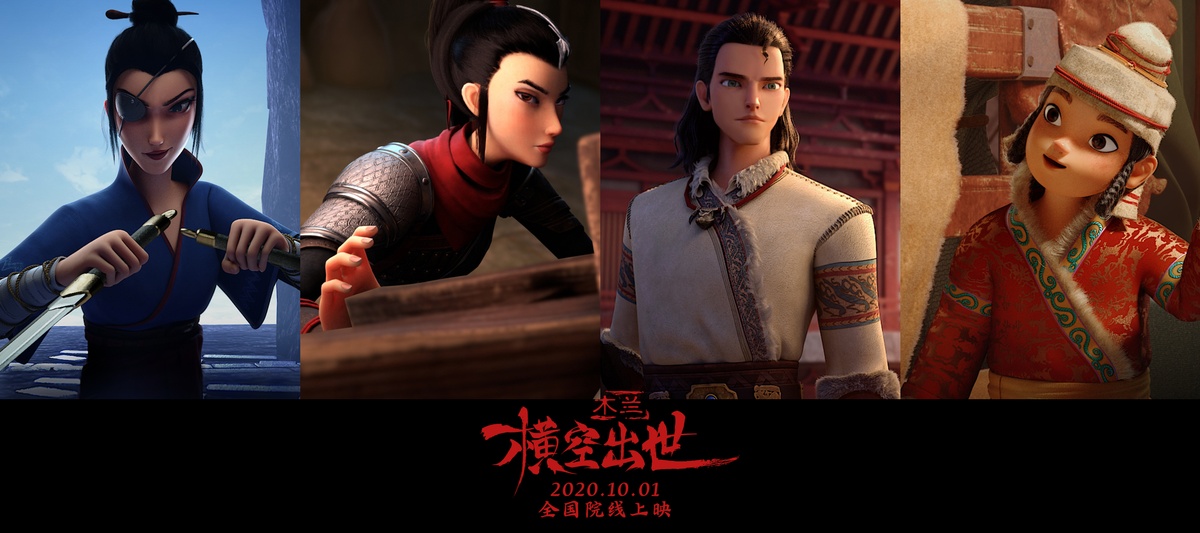 There has been a lot of Mulan movies this year, with three different Chinese webmovies, check out the trailer for one of the better Mulan webmovies below. Is there such a thing as too much Mulan though?
As always, Asian Film Fans has translated the original Chinese trailer, adding English subtitles for you to fully enjoy.
We give permission for you to share or republish this article, including the trailer. We just ask you acknowledge Asian Film Fans.