Imagine a cozy Saturday night. You have decided to stay in and treat yourself with your favorite dinner (large cheese pepperoni pizza anyone?) You sit down on the couch, with delicious hot food and a cold beverage all spread temptingly in front of you, you turn on the TV and… you realize you have no idea what you want to watch!! By the time you decide on a movie after scrolling through what seems like whole of Netflix, your dinner is cold, and movie turns out to be average at best.
To save you from this disappointing fate we have compiled a list of 5 of our favorite Korean Movies available on Netflix that we bet would go great with your dinner!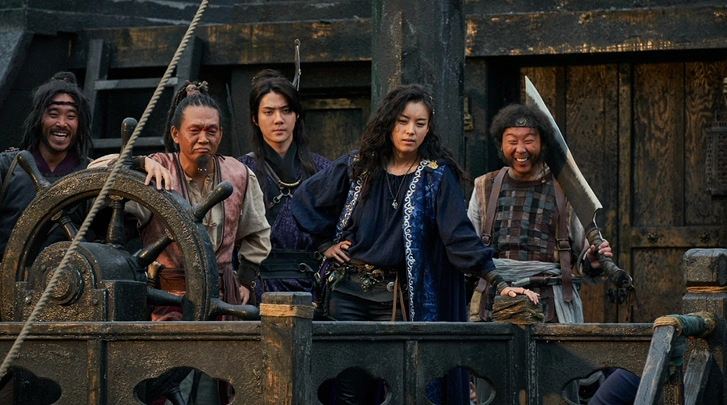 Our first recommendation The Pirates: The Last Royal Treasure, also called The Pirates: Goblin Flag is a fiction period drama movie. It is a spiritual sequel to The Pirates (2014), so it follows the same theme and world however the plot does not follow previous movie and characters. It is directed by Kim Jeong-hoon and stars Kang Ha-neul and Han Hyo-joo in the lead roles.
The movie follows the adventures of a group of pirates in Joseon era, searching for the royal treasure that has been lost at the sea. The Pirates: The Last Royal Treasure is full of action and humor and therefore our strong suggestion for a light watch on a night in.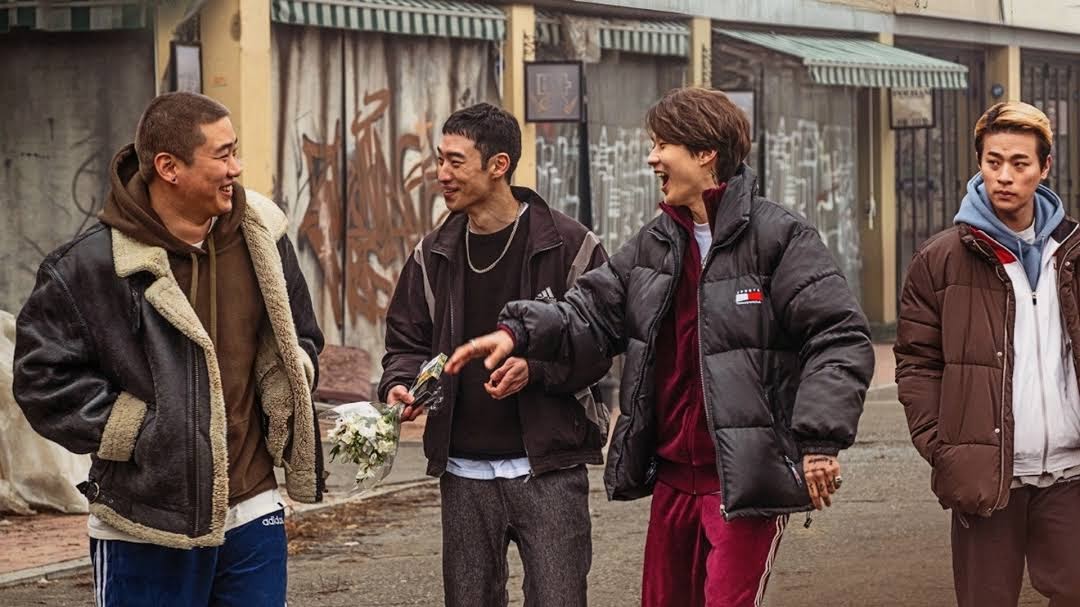 Time to Hunt is a heist thriller. Set in a dystopian future, where South Korean won has lost all its value, four friends Joon-Seok, Ki Hoon, Jang- Ho, Sang Soo, decides to pull one last heist which will set them up for life. It was a reckless, audacious plan and as it often happens in heist films, it does not go down so smoothly. There is huge dose of action, emotions and thrill in this movie. The last act would have you by the edge your seat for sure.
The movie is written and directed by Yoon Sung-hyun. The main cast includes Lee Je-hoon, Ahn Jae-hong, Choi Woo-shik, Park Jung-min, Park Hae-soo . It was released on Netflix on April 23, 2020.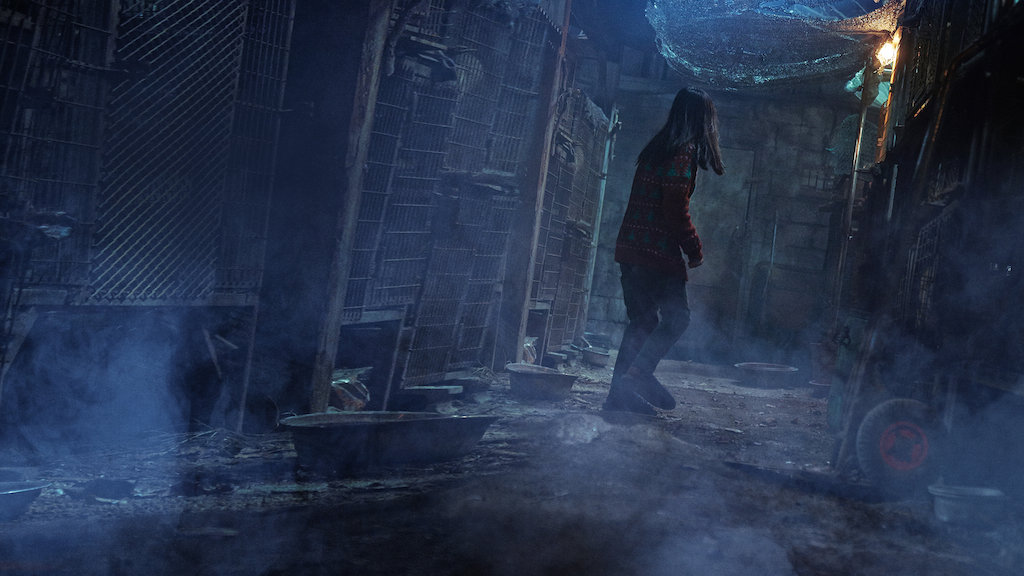 Svaha: The Sixth Finger is a horror-mystery thriller with cult themes. The story begins with two twin sisters. One of them is considered evil and is hidden away from the world by the family. We then meet Pastor Park who is working to expose a suspicious religious cult called Deer Mount. His search leads him to a series of murders and suspicious actives tracing back to the group. In parallel, Police Captain Hwang is investigating a murder where prime suspect is a member of Deer Mount cult. Can they expose and stop the group's sinister intents?
Svaha: The Sixth Finger was produced under the banner of CJ Entertainment. It is written and directed by Jang Jae-hyun. The movie stars Lee Jung-Jae, Lee Jae-In, Jung Jin-Young, Park Jung-Min, and Ji Seung-Hyun in major roles.
The movie was originally released on February 20th 2019 on box office where it premiered as the number one movie of the week. It exceeded 2 million viewers on its 2nd day of release.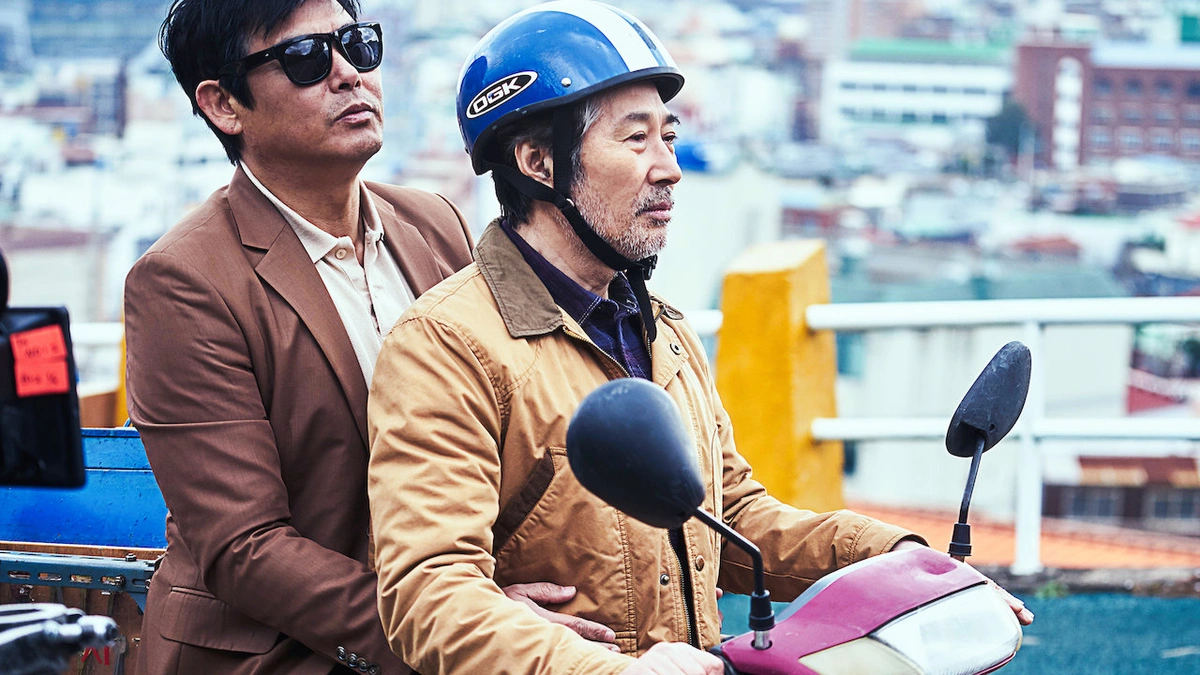 Shim Deok-su is an ill-tempered landlord of several flats where low wage tenants live. One his tenants, an old man named Mr. Choi is found dead and it looks like a suicide. People around blame Deok-su and his uncivil behavior with Mr. Choi that led him to take this step. However, Mr. Choi's best friend, retired Detective Pyung-Da, insists that Mr. Choi was not suicidal and that he was murdered. Both Deok-su and Pyung-Da embarks on a journey to catch the murderer and during their investigation realize that this might be work of serial killer.
One of the refreshing points of The Chase is that the protagonists are not some young hot-blooded guys but two old men trying to avenge their friend's death and save lives. The movie is based on a webtoon "Aridong Last Cowboy". The movie is directed by Kim Hong-Sun and stars Baek Yoon-sik and Sung Dong-il in lead roles.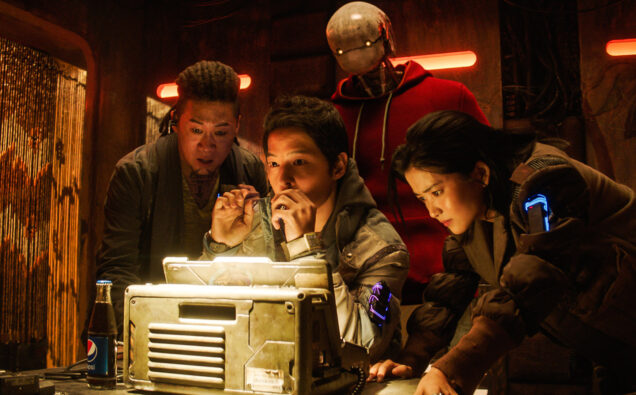 And we have saved the best for the last. Our favorite title on this list is "Space Sweepers" which is regarded as South Korea's first space blockbuster. Set in future, year 2029 to be exact, it is a story of crew of spaceship "victory" which is tasked with collecting space debris and junk. The crew includes Tae-Ho, Tiger Park, Captain Jang and an android named Bubs. The crew during their routine cleaning mission come cross a humanoid robot called Dorothy who is actually wanted by UTS Space Guards. Seeing this as their chance the crew demands a ransom for the girl.
Space sweepers is directed by Jo Sung-hee, and stars Song Joong-ki, Kim Tae-ri, Jin Seon-kyu and Yoo Hae-jin. Due to Covid-19 restrictions the movie's cinema release was canceled and it was directly released on Netflix on February 5, 2021.
Hope you enjoy these flicks as much as we did!
Until next time!