Since the early days of cinema, short films were used by such giants as Charlie Chaplin, Buster Keaton, Laurel & Hardy to entertain viewers across the globe. Conveying a story within the time span raging between 60 seconds and 40 minutes is no small feat. Oliver from Asian Film Fans sits down to talk with Michael Wong, an independent film director who crafted The Story of 90 Coins (2015) and The Tattooist (2018).
You are a film director but also an ad agency art director and creative director. What made you pursue these professions?
As a child, I was pretty bad in academics, but have always been fascinated with arts, turning my thick volume of "Additional Mathematics" into a flipbook filled with animated stick men. My favorite pastime was creating pencil cutaway drawings of imaginative futuristic vehicles and gargantuan bunkers as well as dismantling toys out of curiosity for their moving parts.
I spent three years at an art college and then started off in the advertising industry; in 1994 as a visualizer, then climbing up the ladder as an Art Director and a Creative Director, having worked in various multinational advertising agencies in Malaysia and China.
In my previous career, I got to choose and hire good film directors and world-renowned print photographers. I gained valuable experience from this. Also, my learning comes from my personal failures and observations of other film directors at work. Naturally, my learning path takes a longer route since I did not graduate from any film school. It is a painful process, but so far, it has been giving me a fulfilling career. Creativity and the love of art make me absolutely fascinated by these professions.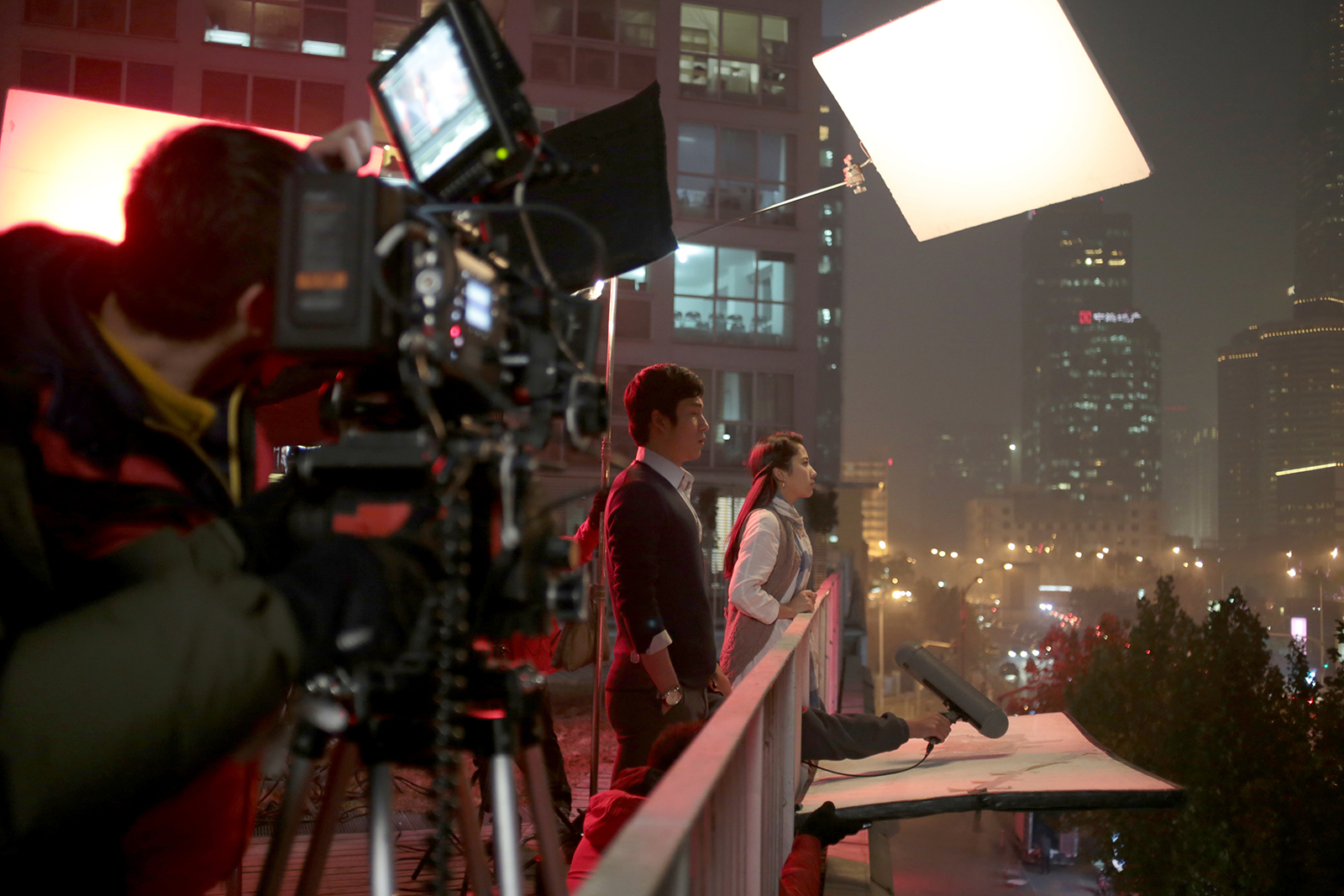 How did the ideas for The Story of 90 Coins and The Tattooist came about?
Well, a client from a jewelry company wanted to jump onto China's digital bandwagon; that is, the mass shifting of the advertiser's marketing budget from traditional media to an internet media phenomenon, not to mention the online video craze. Instead of doing hard-sell advertising, they wanted a less intrusive yet effective format of short film. The owner of the company specifically asked for a story that touches the heart and our team started off scratching our heads trying to make up some interesting romantic stories. We had a stroke of luck when my writer came across three interesting real events that happened to her friends. Very touching stories on their own merits. One of them involved the idea of embedding little memoirs with coins wrapped in small envelopes. The client eventually chose that story and we further developed a concrete storyline and spiced it up with our ideas; hence, The Story of 90 Coins.
The idea for The Tattooist started from an escape-room business that my enterprise partners and I have created. I wanted a theme that players are yearning for; something that they would love to experience in a controlled environment, but would not want to in real life. Therefore, I went with the horror theme. The Tattooist was actually a promotional film for the escape room.
The short film follows the dark obsessions of a tattooist whose studio is renowned for its exceptional and intricately crafted tattoos. Those who receive his prized masterpiece are drugged, imprisoned, and then forced to fight their fears in a race against the clock to escape.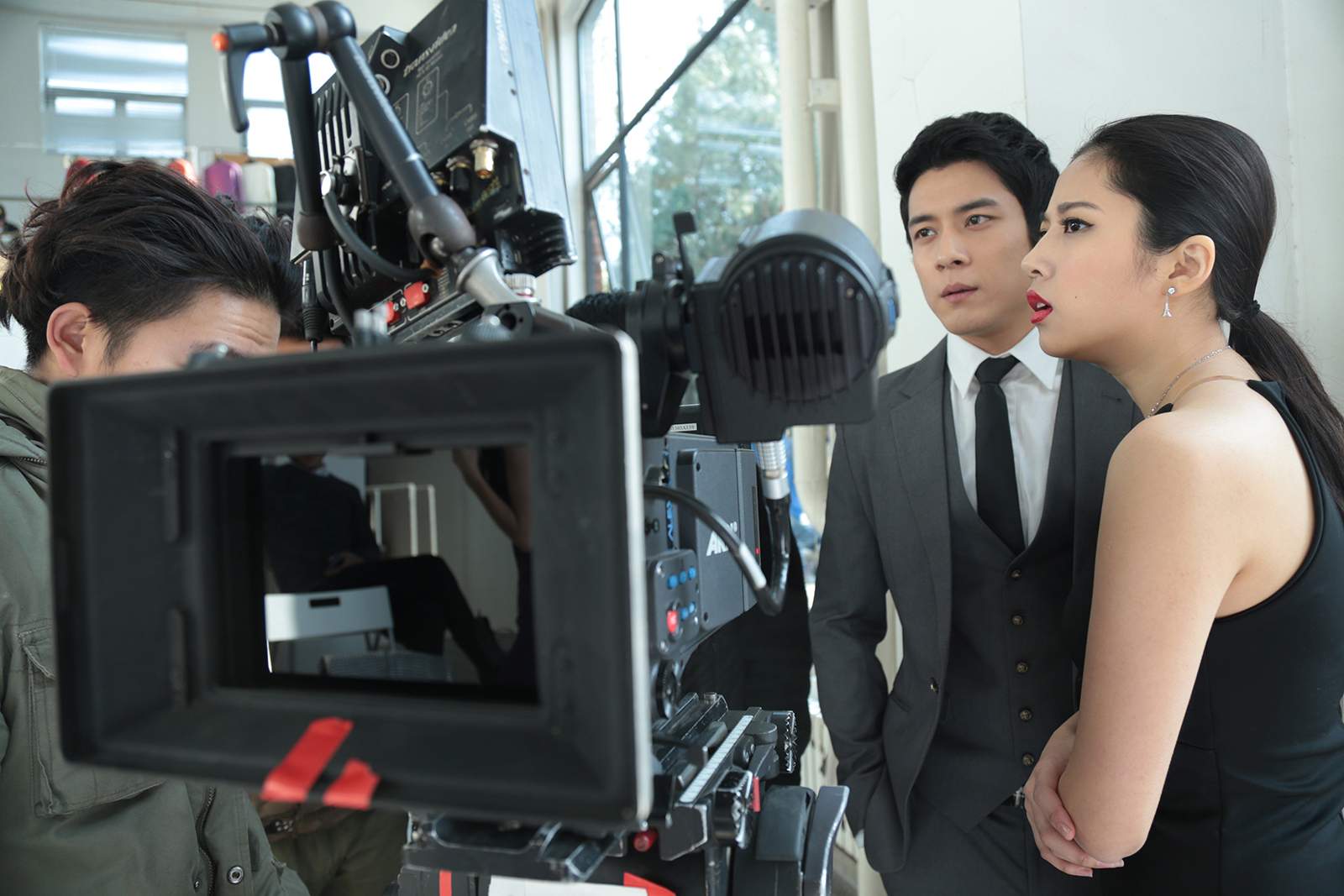 The Story of 90 Coins reminded me greatly about Shunji Iwai's Love Letter (1995). Are there any particular movies which made a profound impact on you? Where do you get your inspirations?
Until now that you have pointed it out, I had not seen Love Letter some 25 years after it was made. After watching it, indeed I noticed some similarities there for both stories which deal with romance that was presented in sporadic memory recollections.
To be honest, I do not watch that many films unlike other filmmakers, but there are a few memorable ones to me, and the top of the list occupy The Shawshank Redemption (1994), Se7en (1995), and Saving Private Ryan (1998).
My inspiration comes from observing things that are happening around me; past and present. In addition, I do enjoy watching special featurettes on Blu-ray: directors' commentaries and video essays which provide great insights and inspirations. (By the way, do check out the wonderful director's commentary for Shawshank Redemption!)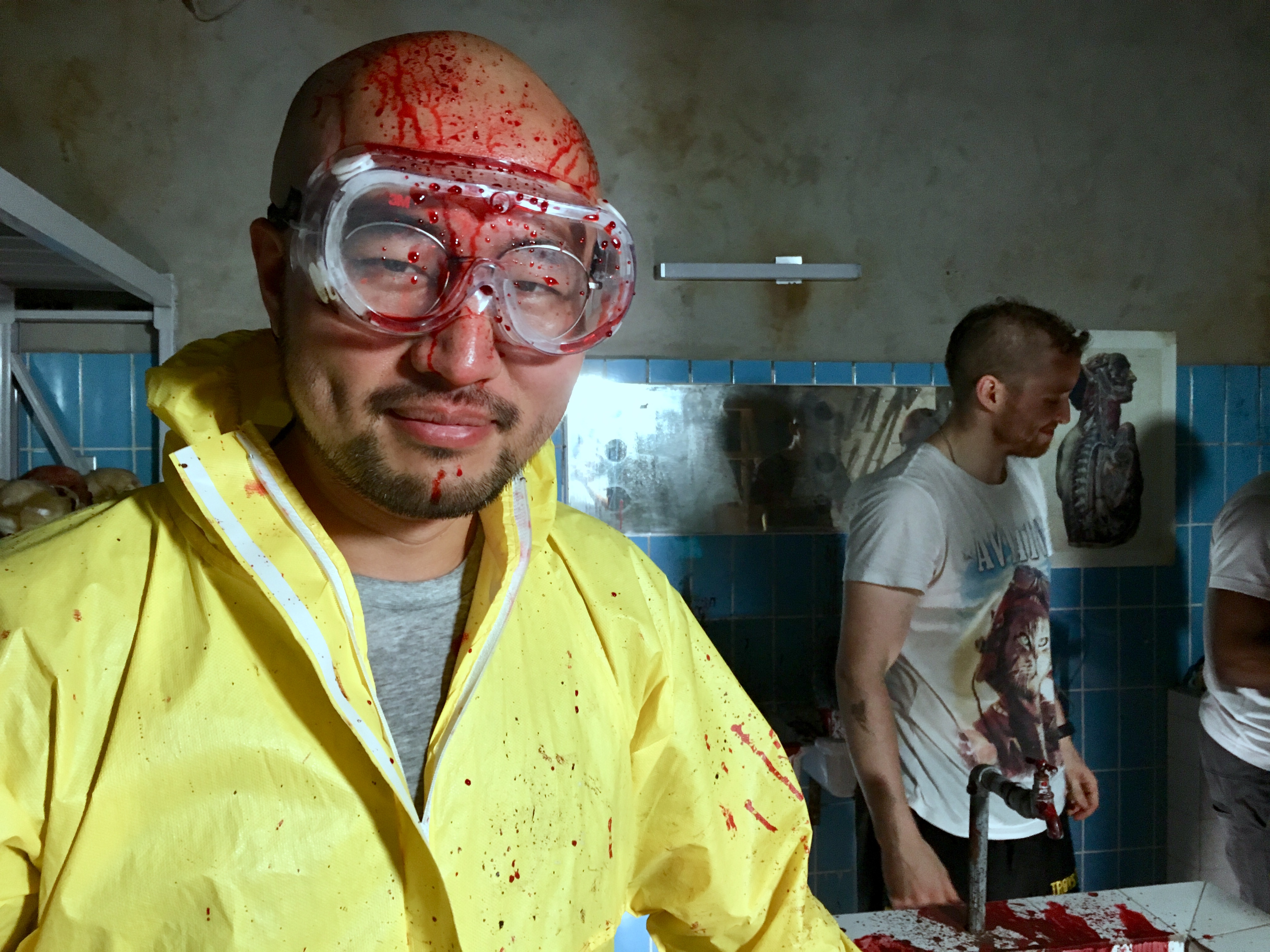 Do you have any plans to turn The Tattooist into a feature film? There's so much potential in this micro-short.
I'm so glad that you liked the micro-short and was able to see beyond an 80 seconds film. Yes, I would love to turn The Tattooist into a feature film or even into a series where multiple little narratives can be branched out from each tattoo session. It reminded me of anthology pictures, such as Creepshow (1982), Scary Stories to Tell in the Dark (2019), or the Thai horror Phobia (2008). There are so many potential backstories to build around the antagonist and his victims. Hopefully, The Tattooist will gain enough traction to pique the curiosity of producers from Netflix and film studios alike. Jason Blum & James Wan, please take note!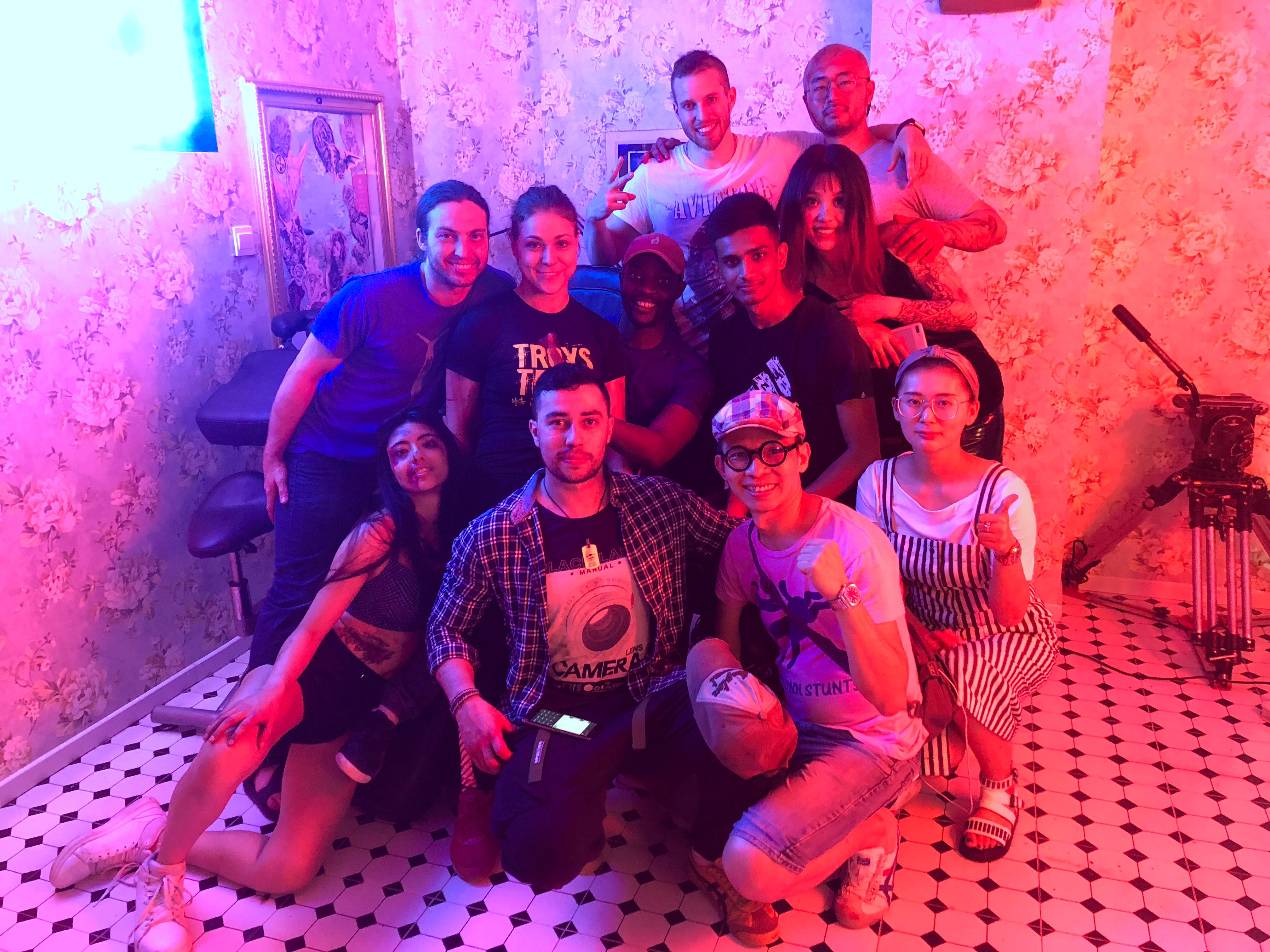 How did you handle the casting process?
We were working on a skeletal budget for The Tattooist. Fortunately, in China, we do have a few actor/filmmaker WeChat groups, and the first thing to do in this situation is to get some collaboration. There was this group by the name of "Troy's Team," which I have always admired, consisting of a bunch of passionate and talented filmmakers. They are actors and actresses who have been doing amazing stunt work for some feature films in China. Fun and crazy folks! They immediately fell in love with the idea for The Tattooist. They also double up as the film crew. I was very fortunate to have them and we had a blast during the shoot day!
For the two main roles, I brought on board Yanhu Wang (the Tattooist) and Li Lu (Platinum) who were first-time performers and both of them are actual tattoo artists in real life. It was very nice of them to volunteer to be in the project. Using non-actors is a great way to bring authenticity to the main characters.
This seems like a nice opportunity to mention that actress Myra Mala was awarded the "Best Stunt Person Award" in the 2019 Out of The Can Film Festival for her role as "the Screaming Girl". She also received a few nominations at other film festivals. In the film, she is the one dragged by the hair, while kicking and screaming, into the dark passageway by the Tattooist. Myra is such an amazing and experienced actress! A rare gem!
Is it difficult to raise funds for short film projects?
To raise funds for short film projects is pretty tough and, at times, borderline impossible. Many short projects do not return the money, so finding traditional "angel investors" for short films presents a challenge, especially if you do not have a proven track record. Film investors want to invest in proven filmmakers.
Online-based feature films are a big thing in China, but there are a lot of mediocre pictures out there as well. The majority of them is funded by big online video/film platforms such as Tencent's QQ Video, IQiyi, Youku, and the upcoming Bilibili. There are some film production companies out there that can offer a partnership opportunity whereby they have the connection to sell a film project to the big boys. Each platform will have its financing methods; some offer a total buyout, some propose profit sharing, etc.
One will need a good, solid script or a pilot film that can be a stimulus to entice potential investors.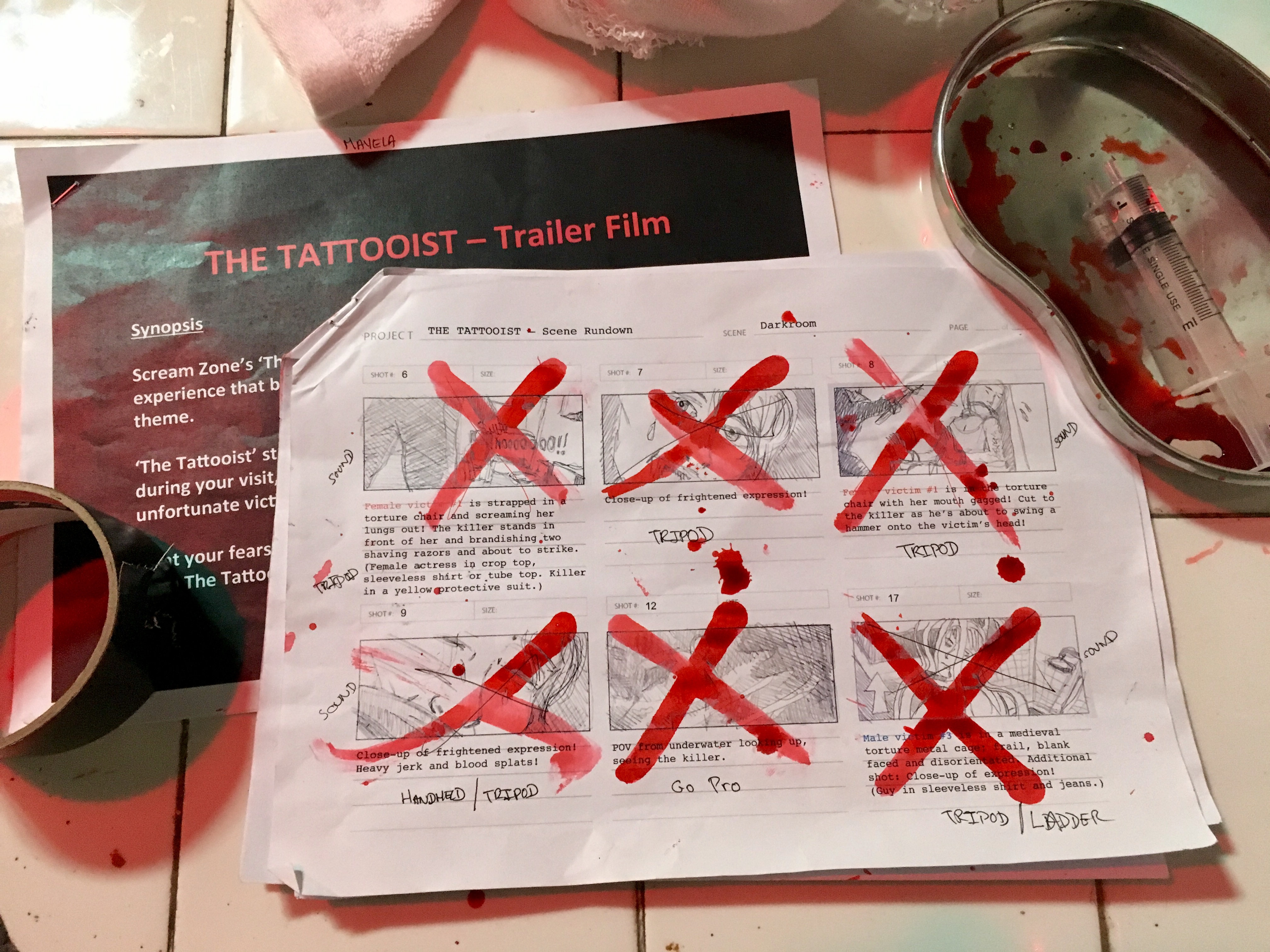 Can you give some pieces of advice to aspiring directors out there?
Always grab hold of the opportunity of meeting a new person because this can serve as an open door to another opportunity.
You can always collaborate with fellow filmmakers to create your own short film. Make use of the various film-related groups on Facebook or your local film club, etc. Pull in a team of like-minded filmmakers, such as a DP, scriptwriter, gaffers, and actors, etc., and start cracking! You can even collaborate with sound designers and music composers, who have similar opinions, on the other side of the world. It is a win-win deal for everyone and the result can be very rewarding. With a new piece of work in hand, it can lead to another new project, not to mention the wonderful friendship can form through the process. If you are ready, submit your piece of work to a film festival and hope you will get some recognition. Winning certain film awards might get you listed on IMDb. However, do bear in mind that submitting work to film festivals can be quite addictive and costly too!
Do not forget to share your motion picture with film reviewers, critics, your local newspaper, and film blogs in order to gain proper coverage. Hopefully, this exposure will help you with getting the funding for the next project.
As an indie filmmaker, I cannot afford to hire a publicist for my works. Consequently, I spend quite a considerable amount of my free time doing self-publicity. So far, The Story of 90 Coins has gained 130+ film reviews and The Tattooist 90+, and a dozen of nice interviews, like the one we are having right now.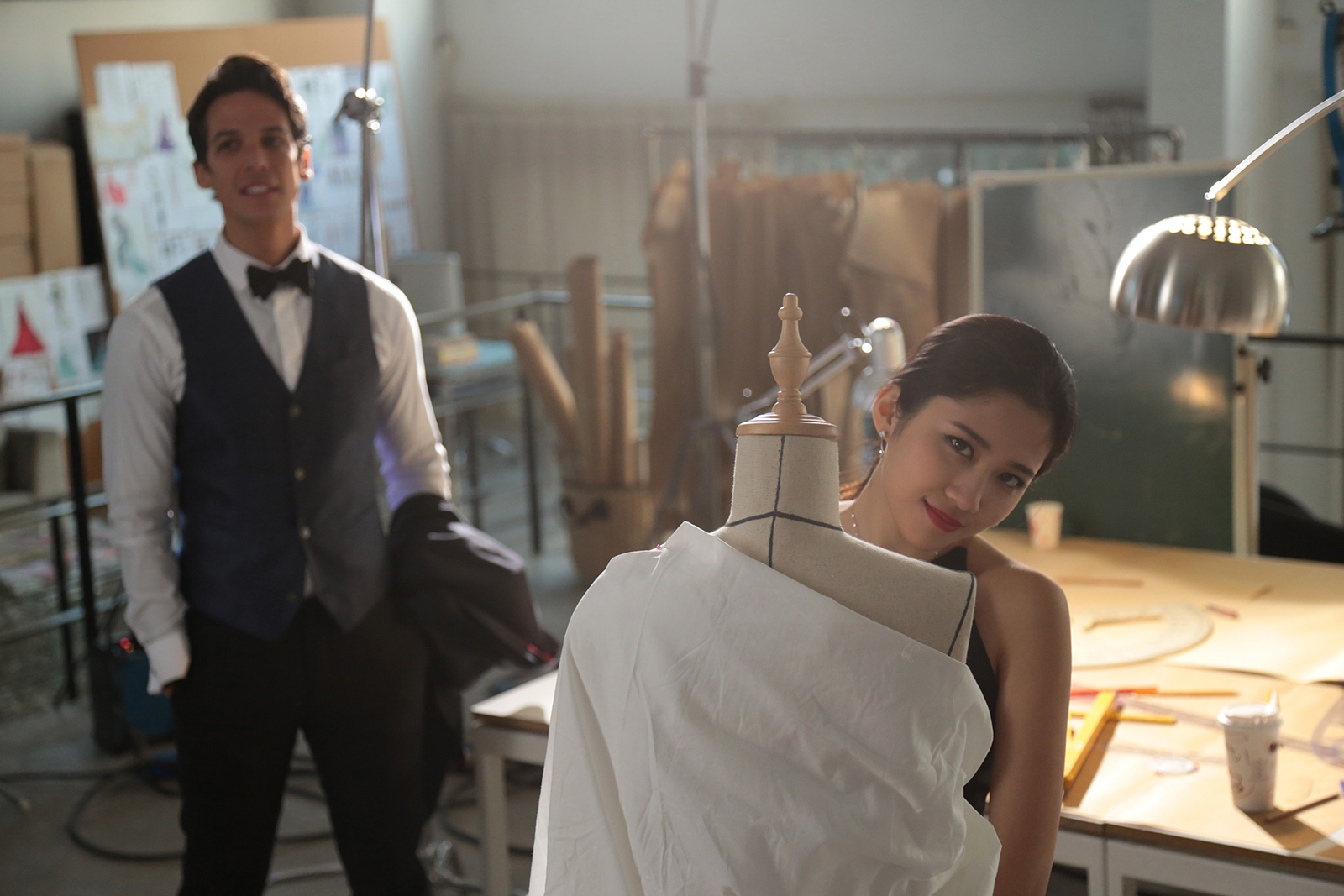 I'm forever grateful to the fellow reviewers and film critics for their kind words. Let me quote a few:
For The Story of 90 Coins:
"...it'll remind you that there's always hope." - Richard Propes, The Independent Critic
"Its nine minutes puts two-hour romances to shame." – Don Shanahan, Chicago Independent Film Critics Circle.
For The Tattooist:
"The filmmaker wants to do for tattoo couches what Hitchcock's Psycho did for shower stalls." – PopHorror
"The Tattooist conveys the delicate balance between art and terror." – Indie Horror Online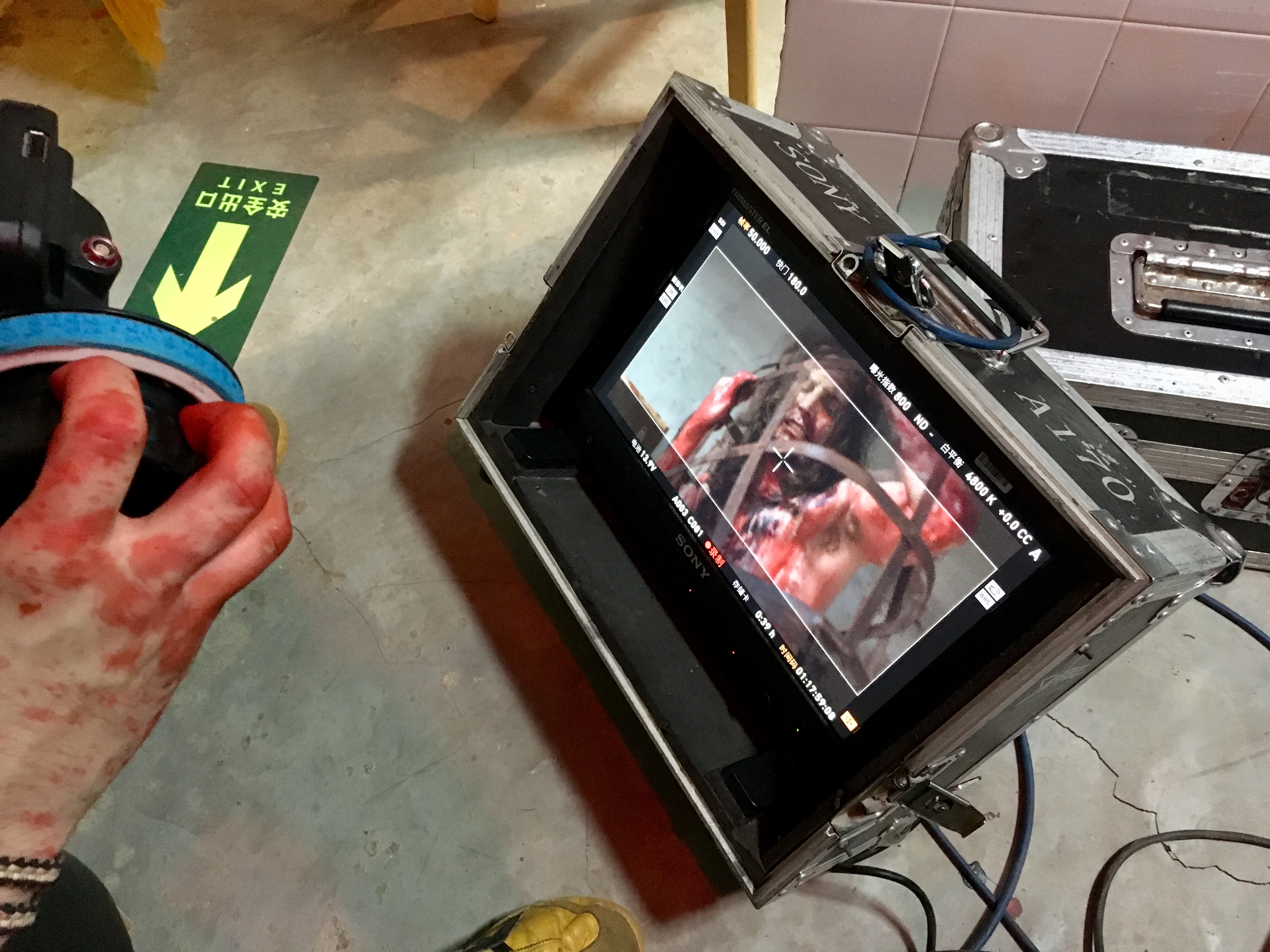 What are your future plans? Can we expect your feature-length debut?
Well, during this trying time, the future is hard to plan, isn't it? The pandemic has affected millions of people globally and the movie industry has taken a huge blow. The whole ecosystem has changed as well. Hundreds, if not thousands, of production houses went bust in China, which affected many plans.
With all the travel restrictions and business disruptions, some of my film-related plans of going back home to Malaysia have been derailed. I hope 2021 will be gentler to us all and something favorable will crop up this year. Nevertheless, getting my feature-length debut off the ground, ideally with The Tattooist, remains my aim. It has so much potential of expanding into something more explosive.
If you are interested in Michael's work, please refer to his social media profiles and movie platforms: Vimeo, Facebook, and IMDb. Thank you for reading!