Disclaimer: Please note that this article is a recommendation piece. It does not provide a definite list of all-time best Japanese motion pictures or anything of this sort.

Tired of the same old Christmas movies on TV? Do you find online streaming offers too overwhelming? As Winter is mercilessly creeping into our backyards with cold air, the best thing to do is stay at home and watch some movies. So make yourself some hot beverage and get a blanket as I'm going to present my three movie recommendations for the upcoming holiday period. These are not Christmas-themed movies, but these should make you feel entertained and uplifted.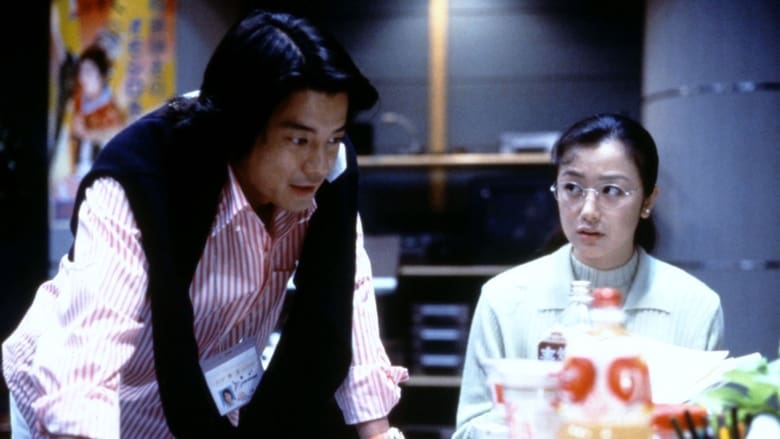 Welcome Back, Mr. McDonald (1997)
Synopsis: Miyako Suzuki (Kyoka Suzuki) is a housewife who won the Radio Benten Drama Competition (actually, she was the only contestant). She wrote a screenplay for a romance drama called The Woman of Destiny. The radio managers intend to make a premiere of the drama as a live broadcast due to start at midnight. Everything seems to be in order and the general rehearsal is flawless. However, the main actress, Nokko Senbon (Keiko Toda), demands that the name of her character should be changed from Ritsuko to Mary Jane. This ridiculous request sets in motion a chain of numerous rewrites. As a result, Miyako together with director Kudo (Toshiaki Karasawa) and the rest of the cast and crew make stuff up just as the show is on the air. The Woman of Destiny becomes a drama about an ambitious lawyer from Chicago torn between the love for two men: Heinrich and Donald McDonald.
I have to say that I saw Welcome Back, Mr. McDonald a few years ago first time round, but only after revisiting the film recently, I realised how much I love it. Movies about the charm of radio times constitute an entire genre of their own (most obvious examples, Radio Days (1987) and Radioland Murders (1994)), and Koki Mitani's movie definitely occupies a top place among them.
Even though the film's setting is the same for the majority of the story (the recording studio), the wacky screenplay provides enough of dynamic pace and exciting twists to make it an entertaining flick. Huge advantage of the film are heart-warming characters who make stuff up as they go along. Needless to say, the final act of the film is so epic that it made me do an air punch. Welcome Back, Mr. McDonald may be primarily a comedy, but it is also a thoughtful commentary on the show business and how one's passion influences creativity.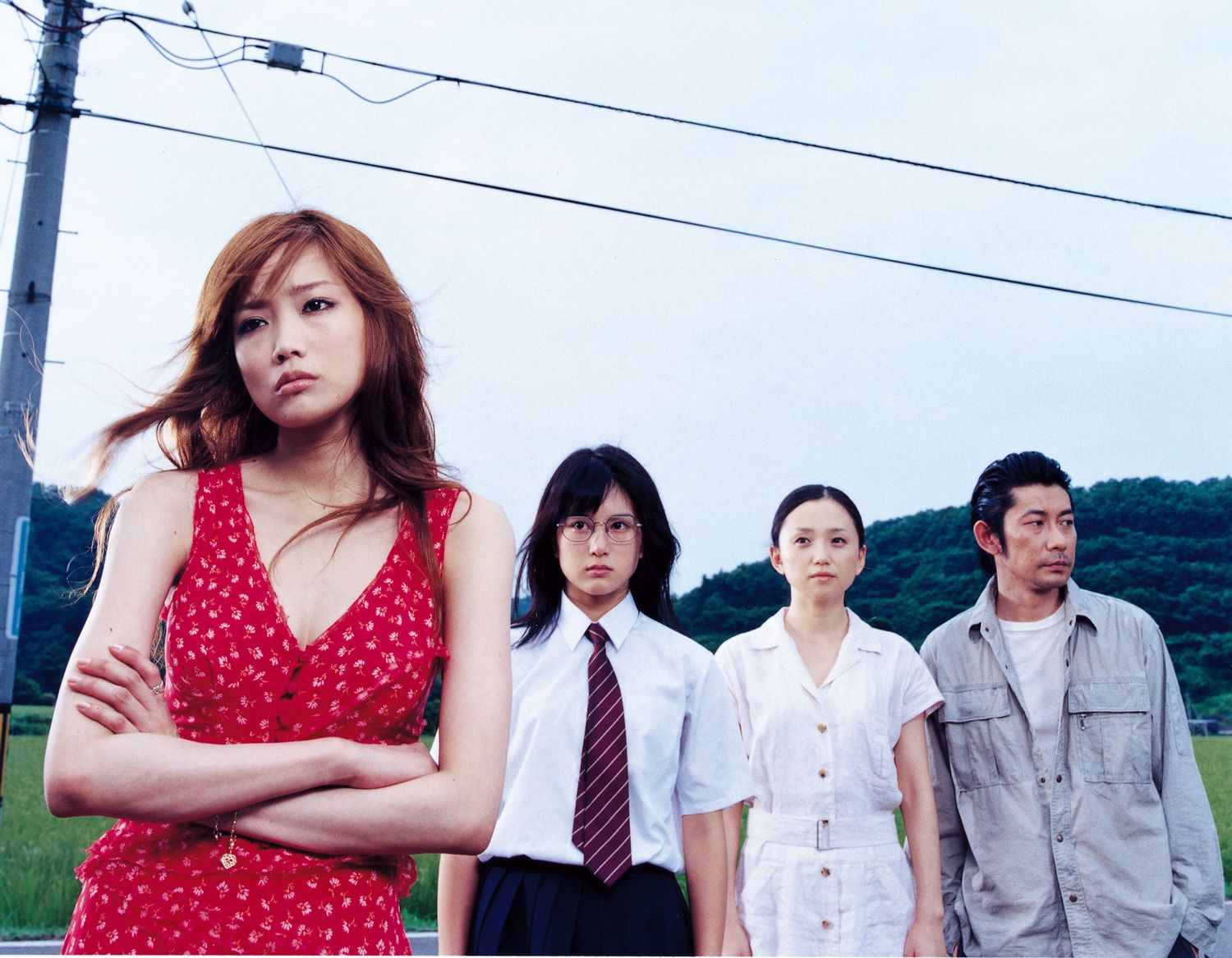 Funuke Show Some Love, You Losers! (2007)
Synopsis: An elderly couple living in the countryside, Mr and Mrs Wago, tragically die in a road accident while trying to save a cat. The funeral ceremony leads to the reunification of three siblings: Shinji (Masatoshi Nagase) who now takes care of family business, 18-year-old Kiyomi (Aimi Satsukawa) who aspires to become a mangaka, and Sumika (Eriko Sato) who is determined to make it big as an actress in Tokyo. However, Sumika's dream and her quest to its fulfillment unfortunately influences the family in a negative way. She bullies Shinji into supporting her financially and tortures Kiyomi for what she did to her in the past. Having been recently fired from her talent agency, Sumika does not let go and writes a letter to an acclaimed movie director Tetsuo Komori (Nobumichi Tosa). Surprisingly, she receives a reply...
While sitting down to watch Funuke Show Some Love, You Losers! I had no idea what to expect because I knew nothing about director Daihachi Yoshida and the main cast. The movie begins in quite a grim way only to kick into comedy gear a few minutes later. The central figure of the storyline is Sumika as we see her wreaking havoc across her home town just so she could prove that she is a true actress.
The movie certainly takes advantage of Yasujiro Ozu's and Mikio Naruse's filmmaking styles in certain scenes but it is not a straightforward parody of Tokyo Story (1953) or When a Woman Ascends the Stairs (1960). Funuke tries to be its own thing with the usage of slapstick, innovative flashbacks, and situational comedy. As a result, it becomes not only an entertaining spectacle but also an engrossing drama in which you can't help but care for the characters. In consequence, the film feels like a baby conceived by SABU and Quentin Tarantino. If you are looking for an exemplary black comedy from Japan, then give a chance to Funuke Show Some Love, You Losers! I guarantee that crazy confrontations will leave you laughing, whereas outrageous plot twists will make you feel gobsmacked.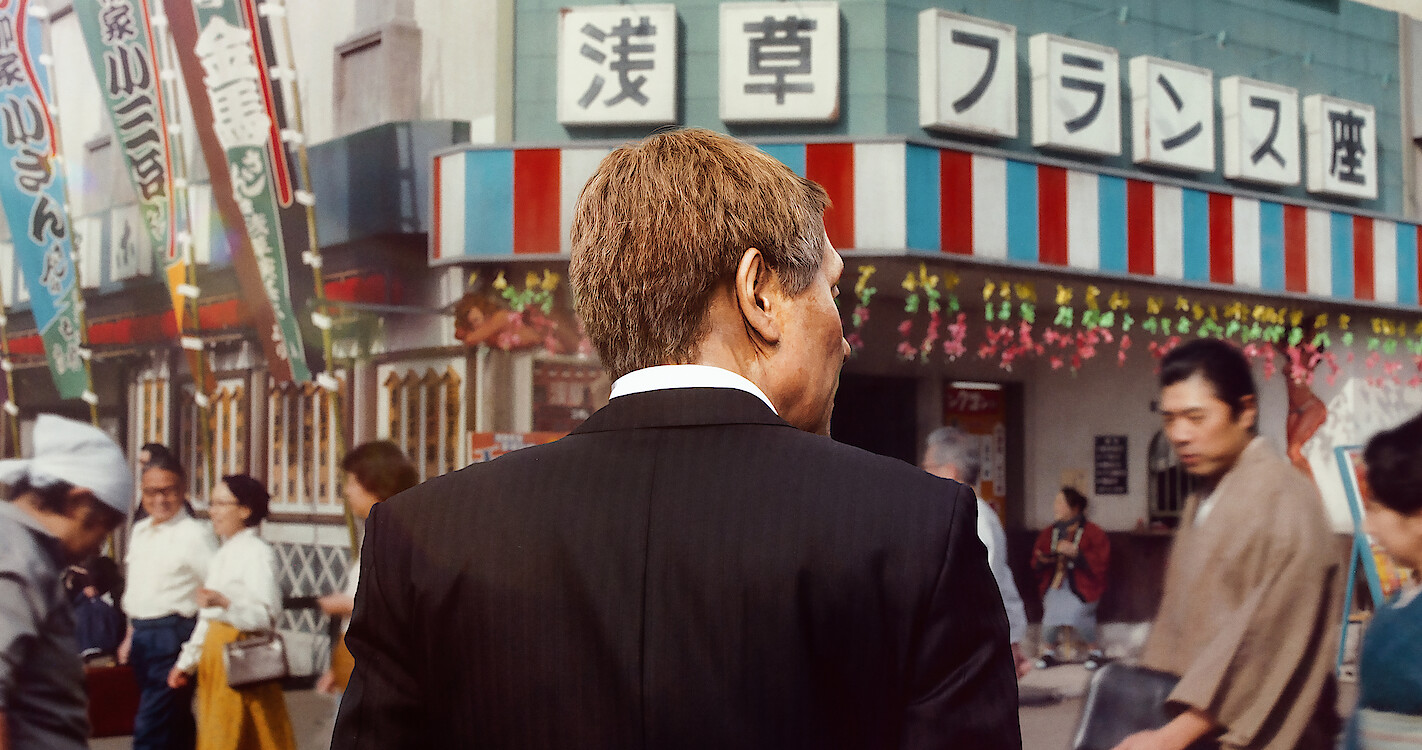 Asakusa Kid (2021)
Synopsis: In 1965, young Takeshi (Yuya Yagira) dropped out of college. He searches for work in the popular Asakusa district. He eventually becomes an elevator boy at France-Za, a club owned by Senzaburo Fukami (Yo Oizumi) who is a revered comedian in the vicinity. Takeshi begs Fukami to teach him the art of comedy, and the owner reluctantly agrees. Gradually, Fukami discovers Kitano's talent for on-stage performances.
Asakusa Kid is not so much about the whole career of Takeshi Kitano, but rather it focuses on the legend's humble beginnings. It is a touching story centering on a relationship between a mentor and his student. We see how "Take" learns tap dancing, performance wit, and comedic timing. Eventually, he becomes "Beat" Takeshi we all know and love, but this kind of transformation comes with a price.
We are given an insight not only into Takeshi Kitano's trials and tribulations as a young comedian, but also into the world of Japanese stage comedy of the 1970s. From erotic cabarets to manzai skits, the realm of entertainment outside of Television (which was a groundbreaking novelty at that time) feels stale and outdated. This stark contrast marks a conflict between Master Fukami who clings to the traditional stage and Take who desires to make a name for himself.
I really have to give a shout out to top notch production design. Just as with The Naked Director drama, the viewers are transported back in time to Japan of pre-Bubble era. Interestingly, apart from a closing song by Keisuke Kuwata, we can also hear Takeshi Kitano himself singing the Asakusa Kid song. The music from the master himself really enhances the film's finale.
All things considered, Asakusa Kid is not about gore, violence, and exploitation, which were so popular in the 1970s. It is a delicate coming-of-age tale about a student who feels indebted to his wonderful teacher. By knowing Kitano's beginnings, you become more appreciative of his cinematic endeavours. This movie is definitely worth a try.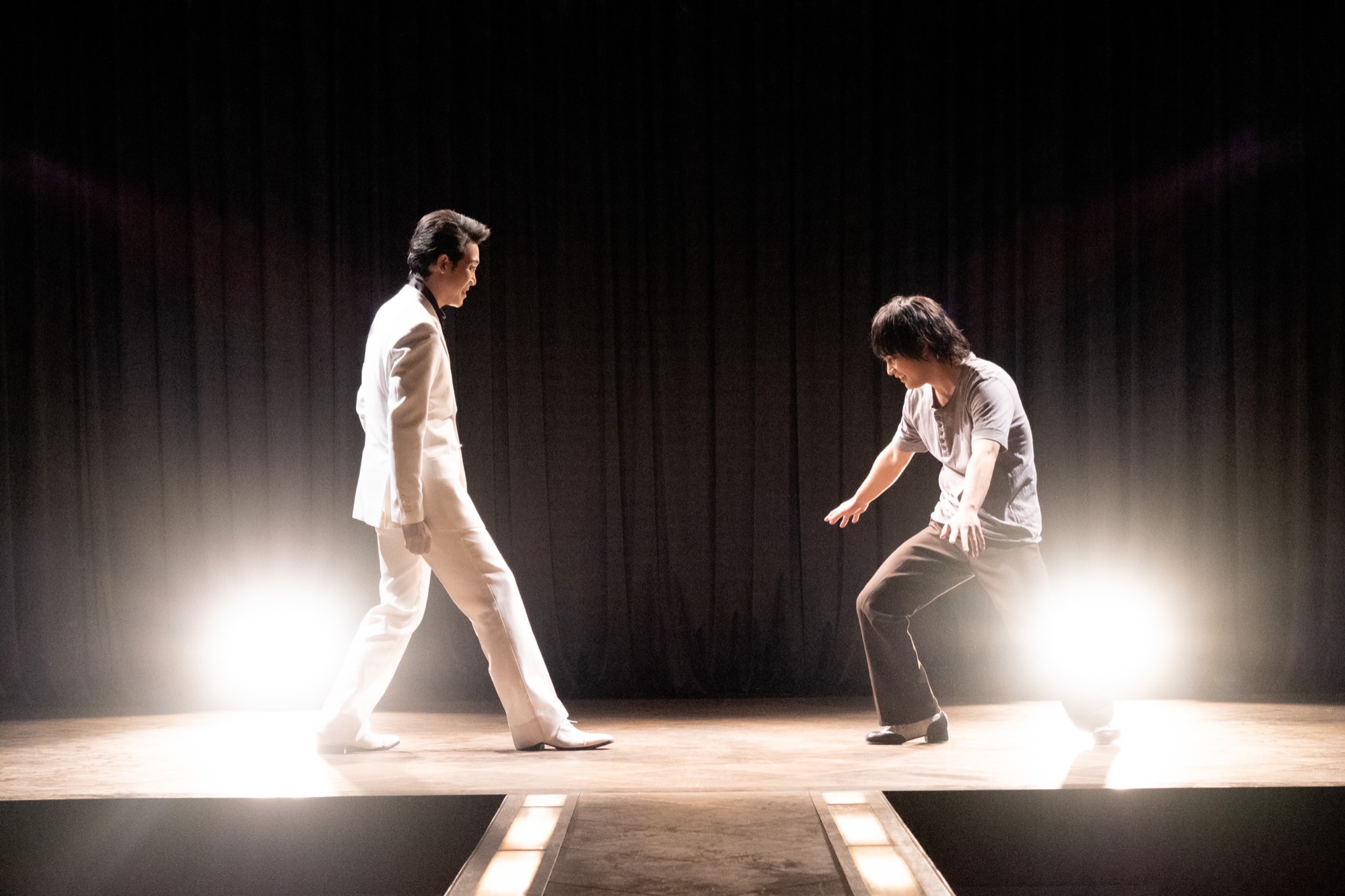 These were our recommendations. Which one of the aforementioned movies do you like the most? Please let us know in the comments. Welcome Back, Mr. McDonald can be tracked down on YouTube. Funuke Show Some, You Losers! is currently on sale from Third Window Films. Asakusa Kid is available on Netflix. Thank you for reading!