South Korean drama series on Netflix have been hugely successful, especially in the last couple of years, be it 'Squid game', 'All of us are dead' or the new crime series 'Narcotic saints', no one can argue their popularity. Also, the new Netflix production 'Narcotic Saints' is based on true events which makes it that much more exciting.
If you have watched and re-watched the 'Narcotic Saints' and your appetite for crime and Korean content has not been sated, we have a few movie suggestions that might help you out.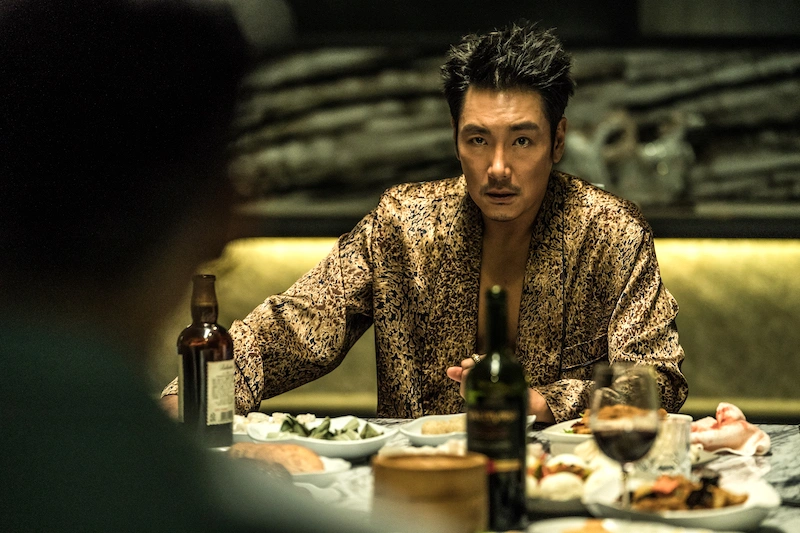 If you haven't had enough of the drug lords and sleazy betrayals 'Believer' is the watch for you. Believer is the story of a police detective Won-ho who is trying to bring down Asia's biggest drug cartel. The boss of the cartel is a man who goes by the name of Mr. Lee. However, no one has ever met or seen this mysterious Mr. Lee, even though many small-fry poses as him to get more business. How will Won-ho reach and capture this boss of the drug mafia?
Believer is written and directed by Lee Hae Young. The main cast of the movie includes Cho Jin-Woong, Ryu Jun-Yeol, Kim Ju-Hyeok, Seo Hyun-Woo, and Kim Sung-Ryoung.
Believer surpassed one million ticket sales within five days of its release, becoming the fastest Korean movie to accomplish this milestone in 2018. Amassed a gross box office of $33.6 million
Netflix has approved a sequel to the movie in June 2022 with a working title "Believer 2". The sequel will be exclusively premiered on Netflix.
Similarity to Narcoric Saints: Both of the stories are related to a drug lord and Law enforcement trying to capture them.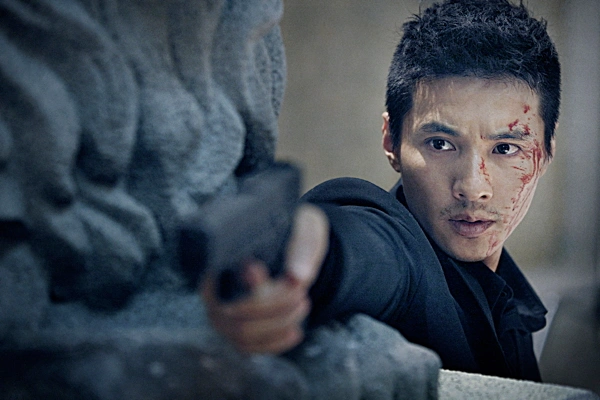 Cha-Tae Sik is a quiet man who runs a small pawn shop. He mostly keeps to himself and is known widely as the 'ajjashi' in the neighborhood. The only person he seems to care about is a small girl, So-mi, who lives in the same area.Things take a wild turn when So-mi's mother gets involved in a drug deal and Somi is kidnapped by the drug lord. Enraged Cha-Tae Sik embarks on a bloody rampage to retrieve So-mi safely. Can Cha-Tae Sik save the child?
The movie is directed by Lee Jeong-Beom and stars Won Bin in the lead role while Kim Sae-Ron, Kim Hyo-Seo, and Kim Tae-hoon appear in the film in supporting roles.
The Man from Nowhere was South Korea's highest-grossing film of 2010 taking the number one spot on the box office charts for five weeks straight. It sold over 6.2 million tickets during its box office run.
Similarity to Narcos Saints: A drug mafia is at the center of the story with a man fighting to save their own.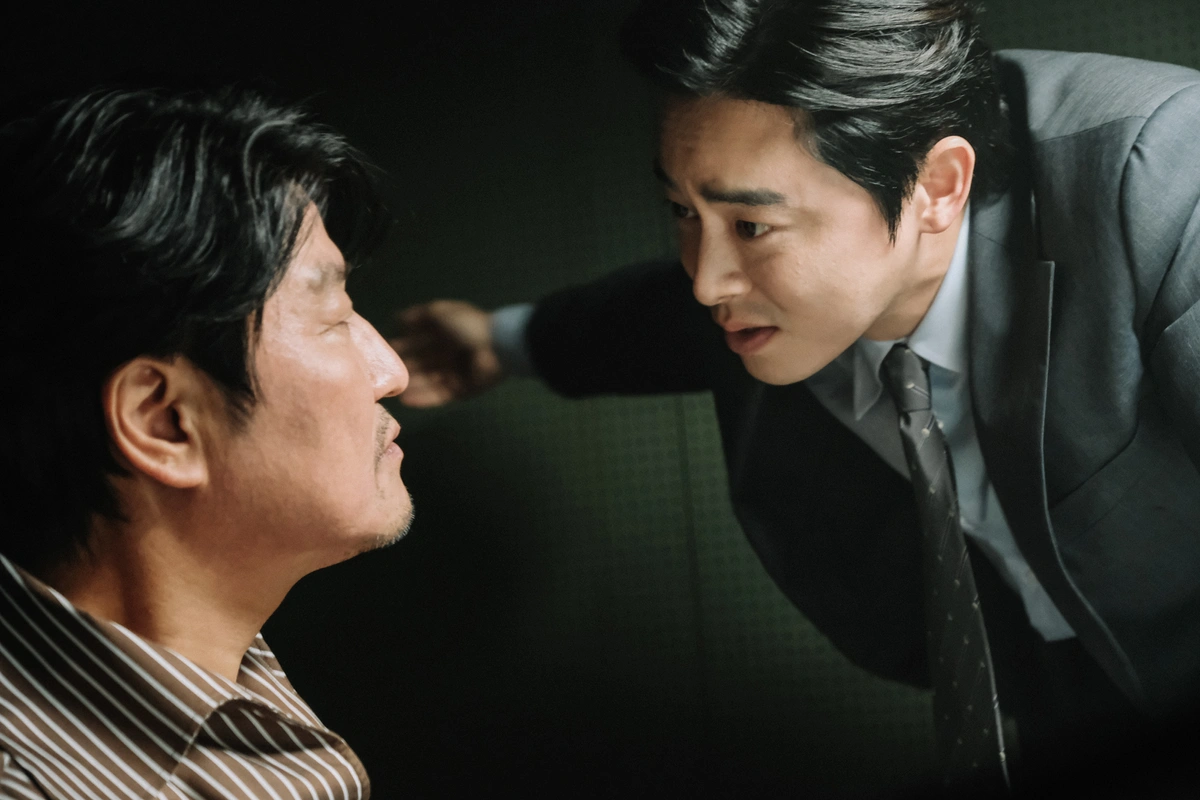 Set in 1970's Busan, The Drug King narrates the story of Lee Doo-sam, a small drug dealer, and his rise to forming Asia's largest Drug Empire. Lee Doo- sam eventual downfall starts when Prosecutor Kim In-Goo becomes involved in a case linked to him and from then on it's a cat and mouse chase between the two.
The Drug king is directed by Woo Min-Ho. The cast of the film includes Song Kang-Ho, Bae Doo-Na, Cho Jung-Seok, Joo Woo-Jin, Choi Gwi-Hwa,and Yoo Jae-Myung,
Similarity to Narcos Saints: Asia's largest Drug Cartel!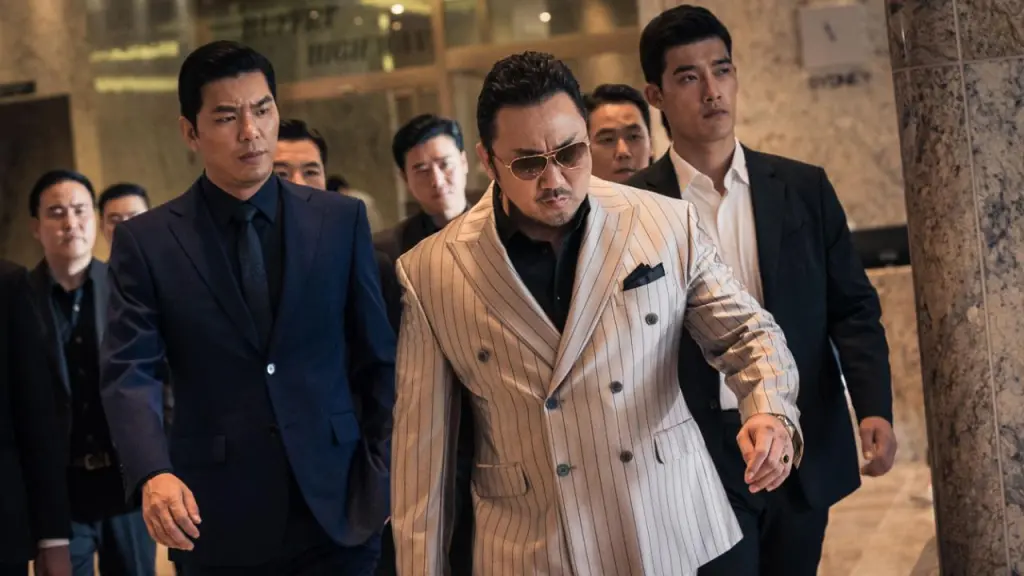 South Korean action thriller film directed by Lee Won-Tae. The cast of the film includes Ma Dong-Seok, Kim Mu-Yeol, Kim Sung-kyu, Oh Hee-Joon, and Choi Min-Chul.
There is a serial killer on a rampage in the city. Luckily one of his victims survives. Unluckily for the said serial killer, the victim is the boss of the biggest Korean mafia. HE NOW WANTS REVENGE! The police ask for his help to capture the serial killer and he reluctantly agrees to work with them.
Similarity to Narcos Saints: Both stories have a protagonist who has been played dirty by the villain, so they are now helping law enforcement to catch the criminal.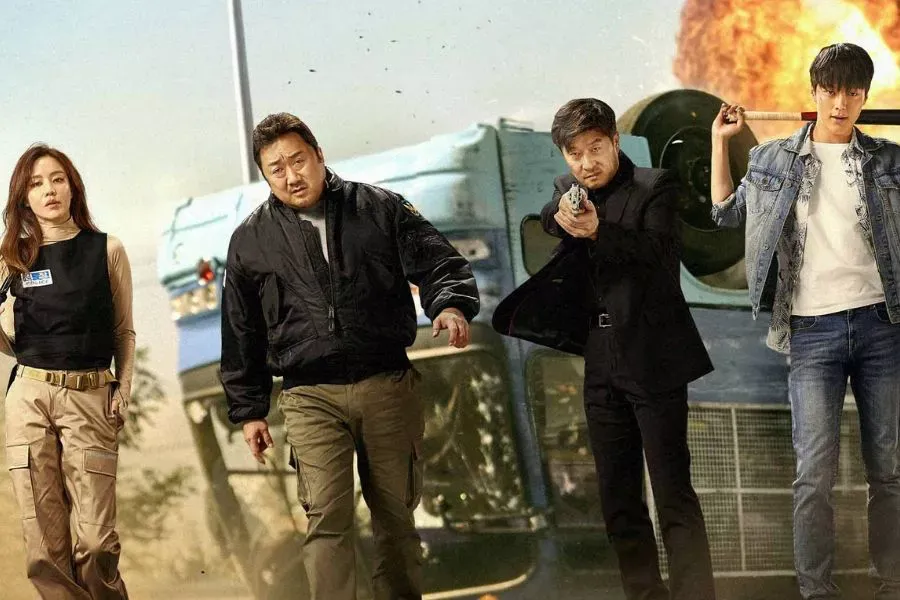 Look I am biased toward Ma Dong-Seok. So here is another one from him.

During a prison movement, an accident occurs, leading to the escape of a dangerous prisoner. This prisoner is a key witness against a Korean criminal gang. To locate and retrieve the escaped prisoner, a team of prisoners is assembled with a promise of a decreased sentence if they are able to succeed (yeah like the suicide squad except this is actually good).
The Bad Guys: Reign of Chaos is a spin-off of the hit TV series The Bad Guys (which you should also check out!). Son Yong-Ho is the director of the film. Further, the cast of the film includes Ma Dong-Seok, Kim Sang-Joong,, Kim A-Joong, Jang Ki-Yong, and Kang Ye-Won.
Similarity to Narcos Saints: Both films have the protagonists make a deal with law enforcement forces to help them capture the criminals in exchange for their pardon.
This concludes our list of 5 South Korean Movies to watch if you Enjoyed Narcos Saints. Hope you enjoy these titles!
Until Next Time!