JFF+ Independent Cinema 2023 is a special program launched by the Japan Foundation on the 1st of August this year which aims to spotlight the mini theaters that support the cinema culture of Japan.
This year's lineup of twelve films available for streaming consists of those which were recommended by mini theatres across Japan, international film critics and film festival directors. What is more, the movies are also accompanied by special YouTube videos showcasing mini theaters that participate in the project and their respective staff members. Needless to say, Asian Film Fans jumped at the opportunity to check out the proposed selection of movies as soon as it became available worldwide. In this article, we provide you with our list of recommendations that may pique your interest. Please bear in mind that all films in JFF+ current lineup are worth checking out, but we would like to mention titles that really caught our eye.
BON-UTA, A Song from Home (2019)
The 2019 documentary directed by Yuji Nakae is an Incredibly insightful, multi-layered odyssey that covers the history of displaced people (citizens of the Futaba Town) after the Fukushima disaster as well as their cultural heritage they strive to preserve. You would think that the documentary is only about the Bon Dance festival and its legacy, but it's about community first and foremost, a community that was uprooted by tragic circumstances.
A must-see if you want to get to know about the aftermath of the Fukushima disaster from the perspective of ordinary people and beyond. That is to say, the documentary also focuses on the immigrant experience of the Japanese in America.
A Muse Never Drowns (2022)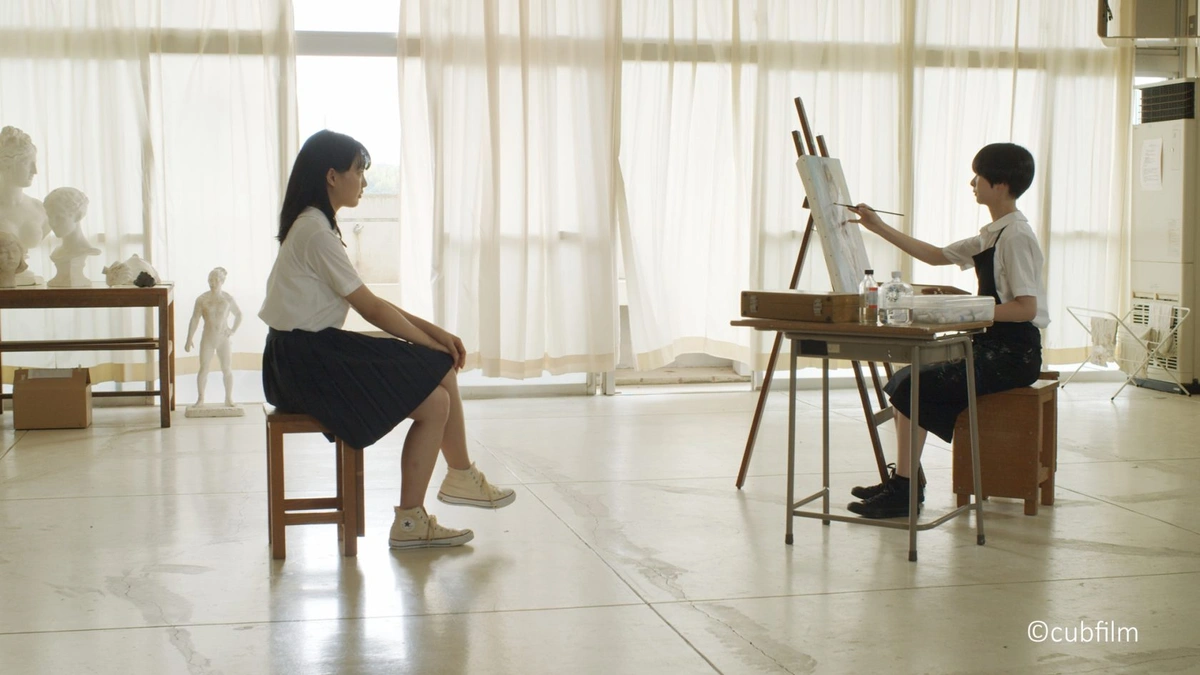 A Muse Never Drowns is the debut feature of director Nozomi Asao. We can't help but appreciate the film for its tranquility and simplicity towards the difficult subject matter of lesbian love among high schoolers.
Indeed, This movie is about the pursuit of self-identity as well as evaluation of our attachments towards family home. Really talented cast and eye-catching shooting locations are the film's strongest advantages. This movie was recommended by the self-made cinema Motomachi Movie Theater.
And Your Bird Can Sing (2018)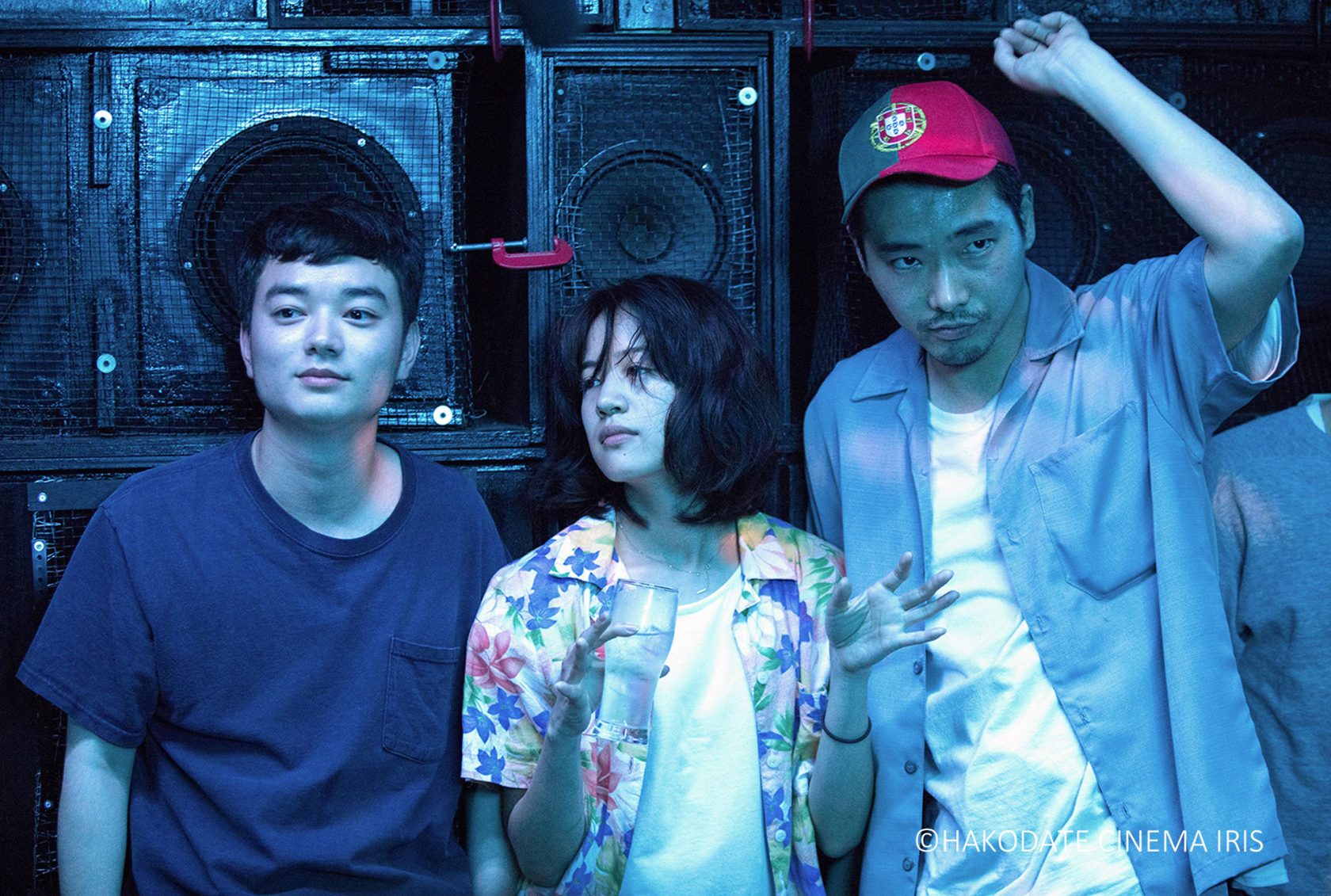 Across various movie databases, And Your Bird Can Sing is criticised for its long runtime and unconventional characters, but we really bought into its summertime ambience. The city of Hakodate is undoubtedly the main character in the story. Absolutely love the cinematography and lo-fi soundtrack that was used very sparingly.
As for the plight of the protagonists, the film was obviously based on a novel by Yasushi Sato, but we tend to suspect that that director Sho Miyake tried to slightly throw shade at Haruki Murakami and make his own riff on Norwegian Wood-type of story that has aimless youth having fun on vacation. This film was recommended by Cinema Iris.
Techno Brothers (2023)
We went in for the music... and basically stayed for the music. The comedy is very good, but could have been played out better in certain scenes. This movie feels like an homage to The Blues Brothers (1980), and it essentially takes the road film premise from its source picture. Nevertheless, you never get the sense that you are watching a complete story. Techno Brothers is a series of funny vignettes crosscut with music sequences. It tries to be as witty as Kitano's Kikujiro while remixing the ambience of Aki Kaurismäki's Leningrad Cowboys Go America (1989), but without the emotional drama.
By the end, you get the sense "Is it the end already?!" Rest assured, the post-credits scene hits you with a lead-in to a sequel. This musical comedy film marks the 10th anniversary of the filmmaking collective "Foolish Piggies Films", led by director Hirobumi Watanabe and his brother, film composer Yuji Watanabe, based in Otawara, Tochigi Prefecture
Lonely Glory (2022)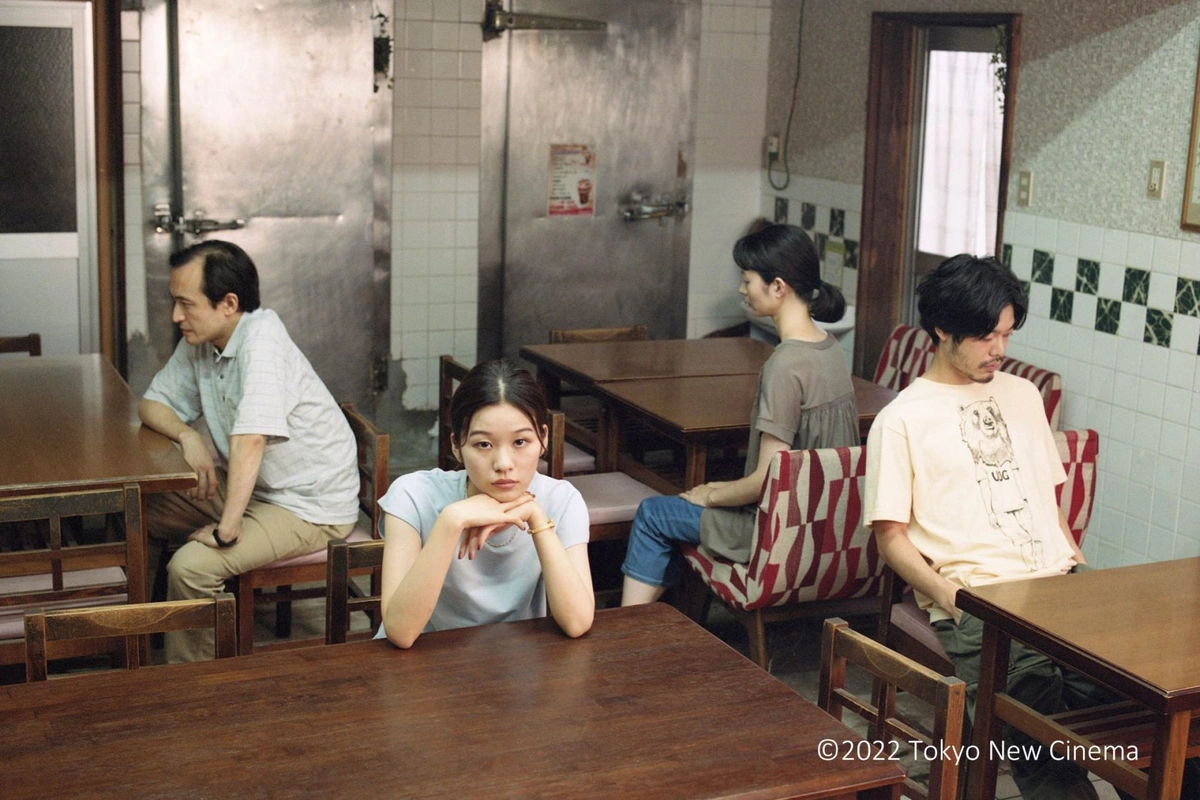 If you enjoy slice-of-life movies, then Keitaro Sakon's family drama Lonely Glory is exactly the kind of peaceful family drama flick filled with positive energy that you need for a quiet night. It is not a comedy, but tension among the siblings and witty dialogue will really make you smile. What is more, there is a lot of outdoor shooting in the film, but indoor locations really have the vibe of being lived-in, like you actually want to be in those spaces with the characters. This movie was recommended by Cinekoya.
Honourable Mentions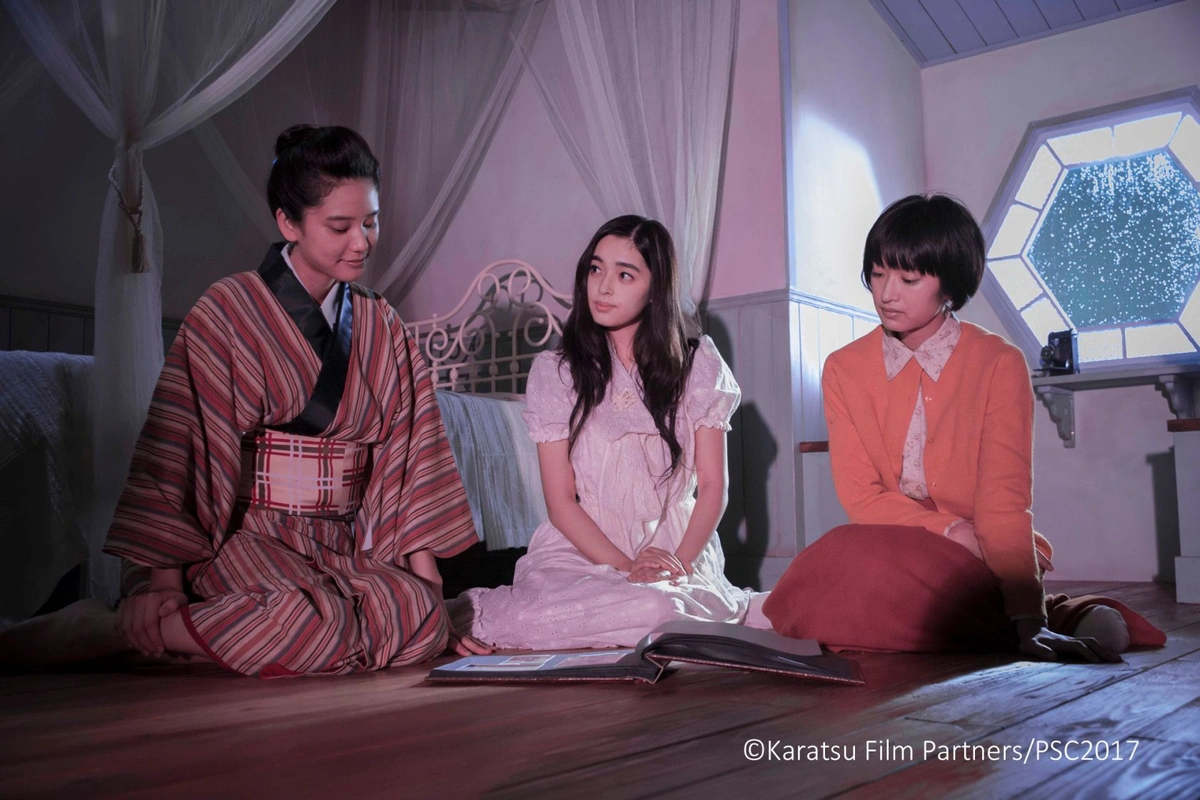 Evidently, as we already mentioned in this article, our recommendation text is not the definitive go-to list of movies available at JFF+. We highly encourage you to check out other titles as well, such as Nobuhiko Obayashi's chilling anti-war magnum opus Hanagatami (2017), a light-hearted fantasy romance drama A Girl in My Room (2022) directed by Natsuki Takahashi, or rich in technical detail documentary An Artisan's Legacy, Tsunekazu Nishioka (2012) by Yuji Yamazaki. Also make sure to check out documentaries that blur the line between fiction and reality: Tenzo (2019) by Katsuya Tomita and Bachiranun (2021) by Aika Higashimori. We also urge you to watch Shuichi Okita's heart-warming comedy drama Hey! Our dear Don-chan (2022) and Yoichi Narita's poignant Follow the Light (2021).
Viewing Experience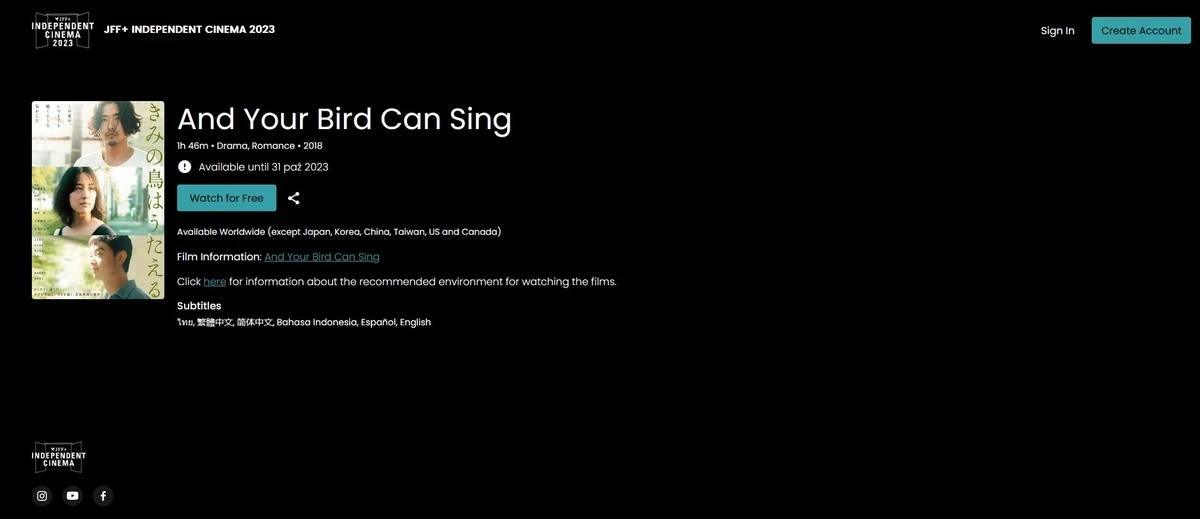 Allow us to also provide general feedback about the current JFF+ site. First of all, it is fairly easy to navigate through, but information and videos about the mini theaters require some effort to be found. At times, only an information page is available rather than a video about a mini theater.
With regard to online playback device, it has a few shortcomings. Sometimes it crashes or pauses, but a simple site refresh is the best fix. However, you cannot use arrows on your keyboard to go back or fast forward through desired segments of a given movie. You can do this only with a mouse. In addition, there are no playback speeds if you would like to go through certain scenes or end credits slowly or quickly.
Please Support the Project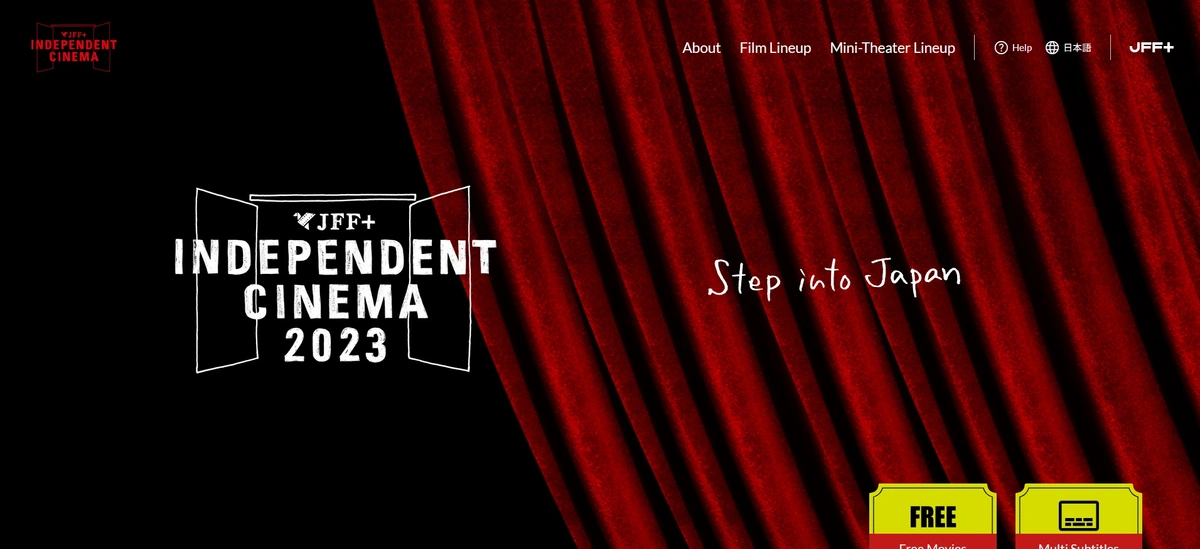 All things considered, please visit JFF+ Independent Cinema 2023 and give the program a chance. We were not paid to promote this content in any way. Our intention is to encourage enthusiasts of Japanese Cinema to watch movies fair and square. By supporting such endeavours, you give support to mini theatres and independent creators who continue to push the envelope outside the studio system.
Acknowledgements: All images used belong to respectful owners as specified via special watermarks. The official Press Release is available here. The movies are available online since the 1st of August until the 31st of October, 2023. For further updates, you can sign up to special newsletter service on the site.