When it comes to comedy, South Korean movies are undoubtedly in a league of their own. Many of us were introduced to Korean cinema through the funny clips and memes of such movies going viral on social media. Be it a romantic comedy or simple slapstick humor, South Korean Cinema rarely disappoints the audience.
Since there are so many great funny movies to choose from, we decided to recommend one of our favorite movies from 5 different subgenres of comedy. If you like these we got some honorable mentions for you to give a try as well. Let's get started.
Romantic comedies are by far the most popular subgenre of comedy simply because of the large target audience. Whether 16 or 60 years old, we all want a dash of sweet love in our life. Romantic comedies usually portray the protagonists as the boy/girl next door which makes these characters easily relatable. And romantic comedies are a forte of Korean cinema. Our suggestion for you from this genre is " My Sassy Girl"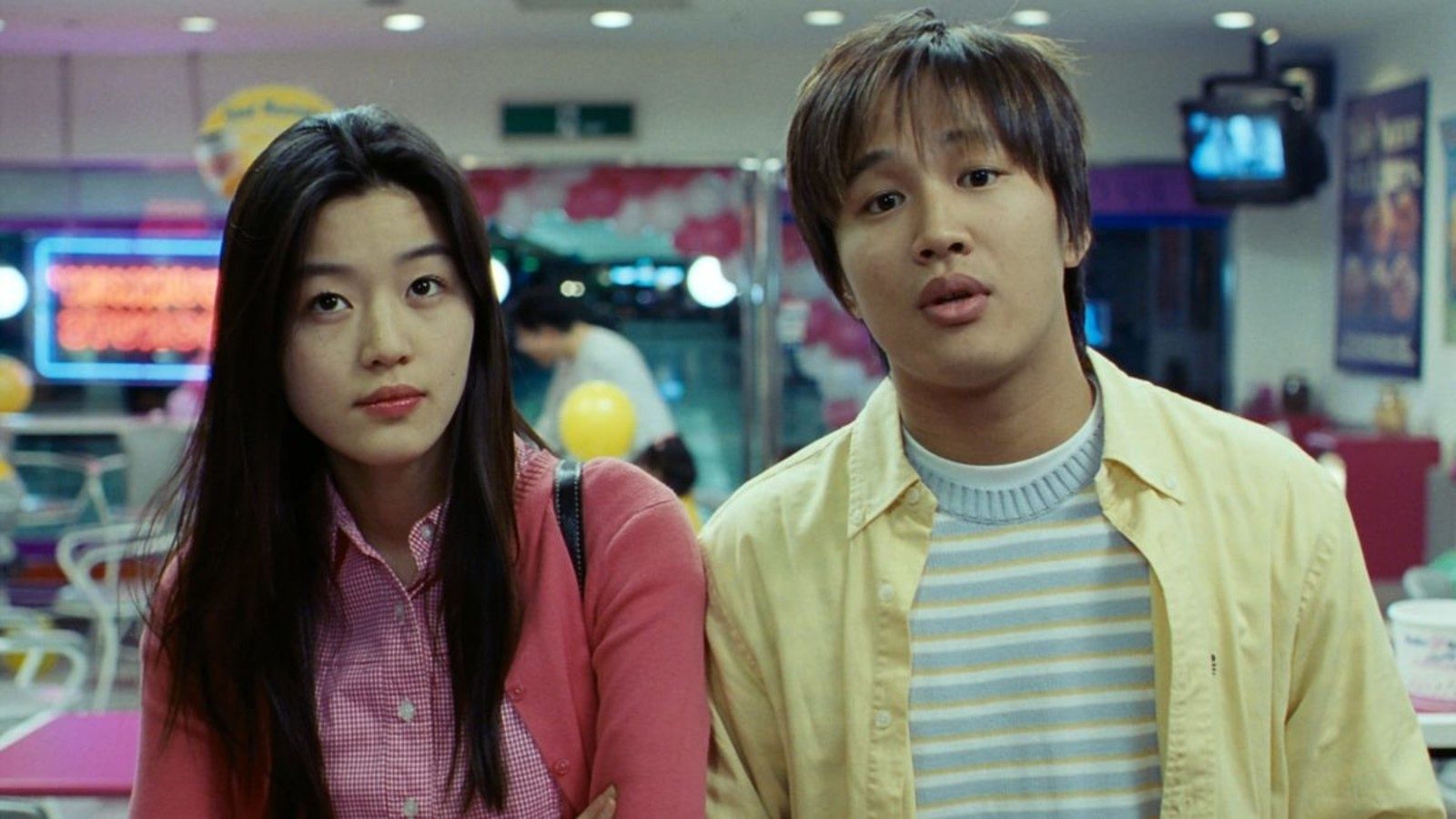 Based on a true story written by Kim Ho-sik, My Sassy Girl is a story of a male engineering student Gyeon-woo and his "Girl' whose name never comes up in the film. One day at the station Gyeon-Woo saves a drunk girl from an oncoming train. From then on that girl keeps appearing in his life and Gyeon-woo eventually falls in love with her. Sadly, things don't work out between them and they decide to go their separate ways. Before leaving though, they bury a time capsule containing letters for each other with their reasons of why they can't be together. They promise to return in two years and read the letters together. So will they return? What was the real reason of their break up? My Sassy Girl is a fun roller coaster of a ride.
The film is directed by Kwak Jae-Yong and stars Jun Ji-hyun and Cha Tae-hyun in the lead roles. It became immensely popular at the box office where it became the highest-grossing domestic comedy film at the time of release. It later went on to become the 2nd highest-grossing film of 2001 in South Korea.
Honorable Mentions:
A few more romantic comedies shout outs:
Penny pinchers is a story of two people with money issues. Gu Hong-sil is a miser who does not splurge at all and Chun Ji-woong is an unemployed college graduate, who needs MAJOR help to get his finances in order. These two end up making a deal. Gu Hong-sil agrees to teach Chun Ji-woong the skill of penny-pinching if he follows whatever she tells him to do for the next two months.
The film is written and directed by Kim Jung-hwan, and stars Han Ye-seul and Song Joong-ki in the main roles.
The Plan Man centers around Jeong-seok who suffers from severe obsessive-compulsive disorder and needs to plan his day to the T. He meets a messy free-spirited girl So-jung who agrees to help him win over his crush.
The movie cast includes Han Ji-min and Jung Jae-young, and is directed by Sung si- Hup
Drama Comedy: Baby and I
A Drama Comedy combines elements of comedy and drama, focusing on both humorous and serious content. And our pick for this genre is 'Baby and I'.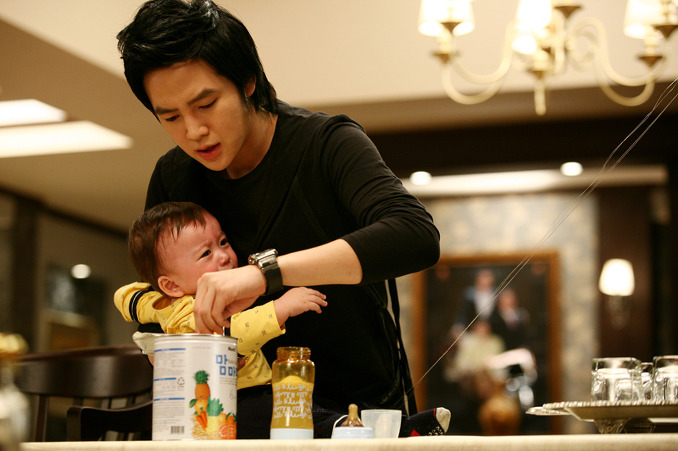 Baby and I is a story of a rebellious and arrogant highschool student Han Joon-soo. He is a troublemaker at school and fights with his parents all the time. Finally sick of his attitude, his parents leave him on his own with some money so he can grow more responsible. While buying liquor at a local store Joon-soo realizes someone has left a baby in his cart with a message that he is the father of the baby and the mother can not take care of him anymore. From then on his life takes a 180-degree turn as he tries to juggle the responsibilities of taking care of the baby, his school, and his part-time jobs.
Released in August 2008, the film was directed by Kim Jin-young. The movie stars Jang Keun-suk, Song Ha-yoon, Jang Keun-suk, Ko Kyu-pil, Moon Mason (Baby Woo-ram)
Honorable mentions:
A few honorable shout outs for the Drama comedy genre:
Directed by Chang You-jeong the film cast includes Ma Dong-seok, Lee Dong-hwi, and Lee Ha-nee in the main roles. The Bros is a story of two brothers who are going to their hometown for their father's funeral rites. As the funeral activities go on throughout the day, they learn new secrets about their family.
Story of 7 best friends in school who went their separate ways in life and lost touch with each other. They meet after 25 years when one of them is hospitalized with a terminal illness and she wishes to see her friends one last time. (I know the plot seems very sad but you will laugh and enjoy the movie, trust me)
The movie is directed by Kang Hyoung-chul. The movie had a pretty huge cast including Yoo Ho-jeong, Kang So- ra, Shim Eun kyung and Park Jin- joo.
As the name suggests a Buddy comedy consists of two friends (sometimes frenemies) usually having wildly different personalities, who end up having an adventure together. And our pick for this genre is one of my personal all-time favorites, Midnight Runners.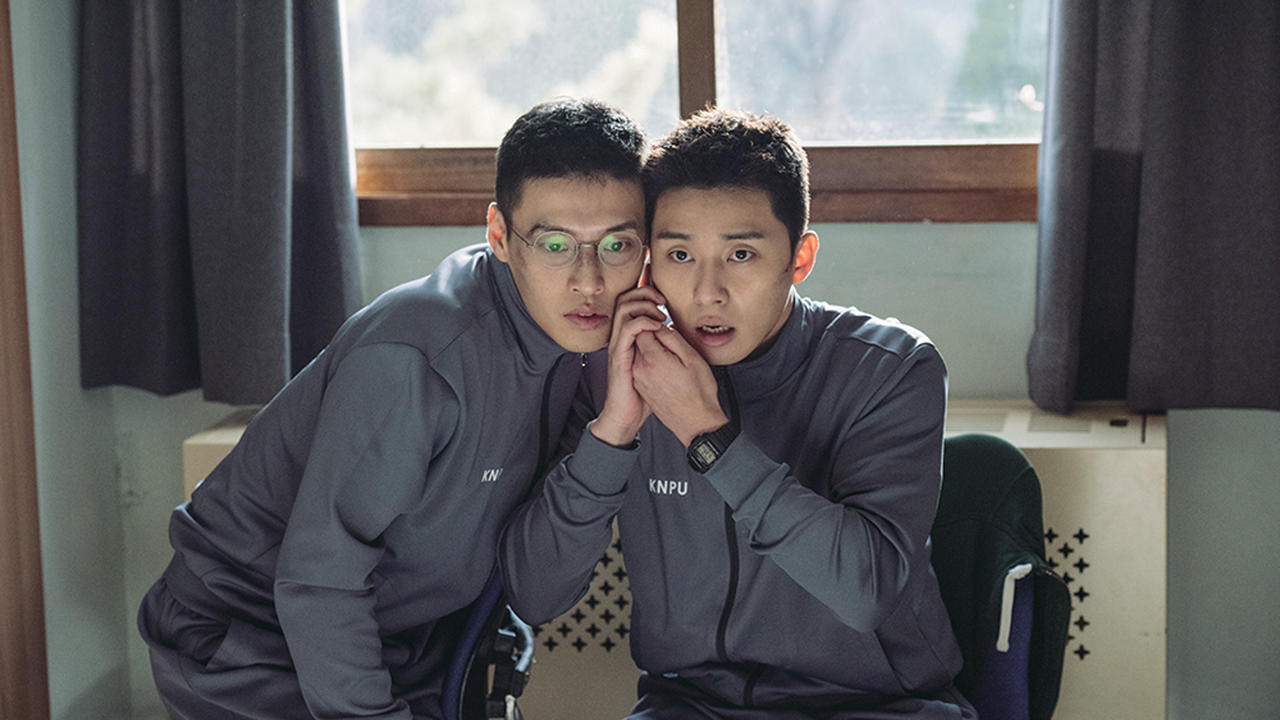 Midnight Runners is a story of two undertraining cops who witness a crime during a night out. The film then follows their struggle as they then run against the clock to solve the crime and save the victims. To its credit, the movie deals with some delicate issues with the required sensitivity. While the premise of the film sounds grim, the movie is actually filled with light-hearted moments and slapstick comedy that will make you laugh out loud every few minutes.
Midnight Runners is directed by Kim Joo-Hwan (Jason Kim), and stars Park Seo-Joon, and Kang Ha-Neul in the lead roles. Released on August 9, 2017, it was an immediate success at the box office obtaining 2nd place at the box office on its opening day. It was also the 6th highest-grossing domestic film of 2017.
Honorable mentions:
A few more awesome Buddy comedies:
Mi-yeong is a police officer who left field duty after her marriage. Her sister-in-law, Ji-hye is also a rookie police officer. They both team up to solve the case of a young woman committing suicide which leads them to a much more sinister web of crimes.
The movie is directed by Jung da-Won and stars Ra Mi-ran and Lee Sung-kyoung in the lead roles.
Two prisoners dig a tunnel to freedom. When they reach outside they receive the news they were scheduled to be pardoned the next day. Now they must break IN to the jail before daybreak.
Jail Breakers is directed by Kim Sang-jin and the cast of the film includes Sul Kyung-gu, Cha Seung-won, and Song Yun-ah.
Crime comedy: Extreme Job
Movies where a crime is being executed or being investigated usually under hilarious circumstances, fall under the category of crime comedies. Crime comedies usually contain a lot of action and slick one-liners but hey don't we love a guy who can deliver a punch and a punch line simultaneously. And our recommendation for this genre is one of the most successful Korean comedy films- Extreme job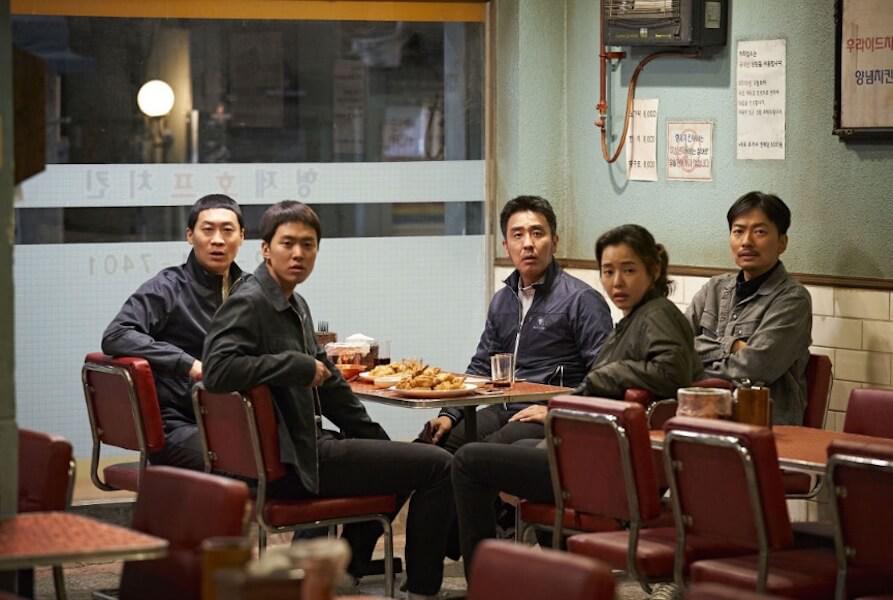 The plot of the movie centers around a five-person narcotics team, led by Detective Squad Chief Go, who are terrible at their jobs. A stakeout mission is their only chance to score a big fish and restore their reputation in their department. Things, however, take an unexpected turn when the chicken restaurant they were hiding at becomes surprisingly popular. The movie follows their struggle to keep their cover by running the fried chicken business and trying to complete their mission and catch the criminals.
Directed by Lee Byeong-Heon Extreme Job features the acting talents of Ryu Seung Ryong, Lee Ha-Nee, Jin Seon Kyu, Lee Dong Hwi, and Gong Myung. The movie dominated the charts for four weeks straight after its release on Jan 23, 2019. It also surpassed the 10 million ticket sales milestone in only 15 days. Made with a production budget of US $5.8 million, the film did a business of 120 million USD.
Honorable mentions:
A few more recommendations for the category :
A comic-book shop owner and a police detective team up to solve a murder their mutual friend has falsely been accused of. Accidental Detectives is directed by Kim Joung-hoon and the cast includes Kwon Sang-woo, Sung Dong-il, and Park Hae-joon. Also, if you like it, you can check out the sequel, The Accidental Detective 2: In Action as well.
Two groups of professional thieves are invited by a heist mastermind to steal a $20 million diamond from a casino. All of them are masters of their own craft and it would take all of their skills to pull off their heist but the question is.. is there honor among thieves?
The film is directed by Choi Dong-Hoon and boasts a star-studded cast of Kim Yun-Seok, Kim Hye-Soo, Lee Jung-Jae, Kim Soo-Hyun, Jun Ji-Hyun, and Oh Dal-Su.
Something wicked this way comes?
Supernatural comedies usually deal with supernatural and fictitious beings like ghosts, zombies, and magic and treat them in a humorous way instead of plain horror and gore. And for this genre, we are going with The Dude in Me.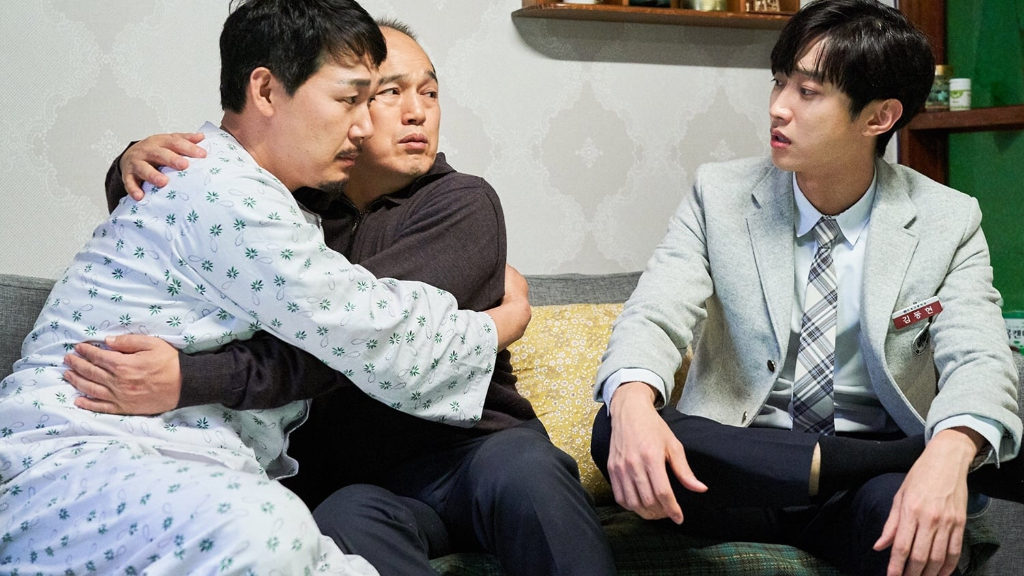 Kim Dong-hyun is an overweight high school student who is bullied by his classmates. Jang Pan-soo is a big badass mafia boss. Due to an unfortunate accident, the souls of these individuals are exchanged. Things get hilariously complicated as they try to live each other's life.
Directed by Kang Hyo-jin, The Dude in Me features the acting talents of Park Sung-Woong, Jin Young, Ra Mi-Ran, Lee Soo-Min and Lee Joon-Hyuk. The movie was an immediate success at the box office obtaining 2nd place on box office on opening weekend. It also surpassed the 1 million ticket sales milestone in only 8 days. It made a box office total of over USD 13,500,000.
Honorable mentions:
Spellbound:
Spellbound is the story of Jo-goo who is a stage magician and one of his assistants Yeo-ri, a girl who can see ghosts. As Jo-goo tries to know more about Yeo-ri, he is also pulled into her world of ghosts and horror. However, despite her terrifying abilities Jo-goo still finds himself falling for Yeo-ri.
The film stars Son Ye-jin and Lee Min-ki in the lead roles and it was directed by Hwang In-ho.
The Odd Family: Zombie on Sale :
The Odd Family is a zombie comedy movie in which a test subject of a synthetic zombie virus escapes the lab. The bite of this zombie seems to make you about 30 years younger so people are practically lining up to be bitten by this zombie to get their youth back. However, giving back their youth isn't all that this virus does.
The movie is directed by Lee Min-jae and its cast includes Kim Nam-gil , Jung Ga-ram, Lee Soo-kyung , Jung Jae-young and Park In-hwan.
Well that ends our list of 5 Korean comedy movies. Hope you have a blast watching these!
Untill next time!