In the age of streaming services, it becomes increasingly difficult to remain a collector of movies issued on physical media. Still, there are boutique labels which continue to deliver quality content on DVD, Blu-Ray, and 4K. Since, as our name suggests, we are fans of Asian Cinema, we have taken the liberty of preparing a special shout-out article to Third Window Films. In this text, we go over the interesting, yet not so popular movies still available from the wide selection of this distributor.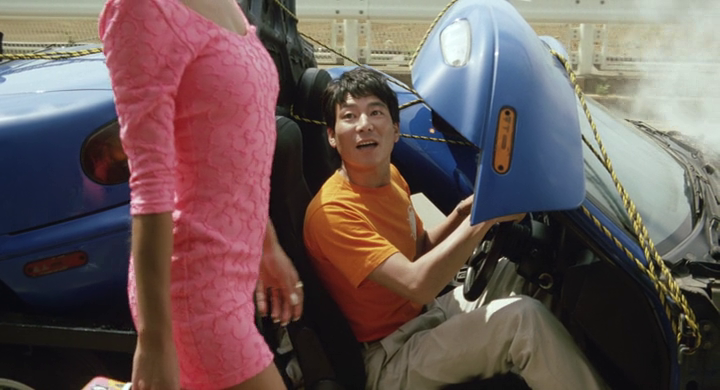 Getting Any? (1994)
Synopsis: Asao (Dankan) is a guy who is obsessed with the idea of getting laid. In order to achieve his goal, he comes up with possible scenarios in which a woman might be willing to spend some pleasure time with him. However, there is a problem. All of these scenarios require money and specific objects/conditions to work. As a result, Asao takes up a variety of jobs and ends up entangled in many crazy situations. Will he be able to stay alive and "get any" at the same time?
Similarly to Takeshis (2005) and Glory to the Filmmaker! (2007), Getting Any? shows in what kind of mindset Kitano operates. He prefers that mixture of old Monty Python/Pierre Richard comedies, but also likes to go one step beyond. As a result the film feels like a composition of comic strips taken straight from magazines for teenagers. For instance, Asao tries to buy a car, Asao tries to rob a bank, Asao tries to become an actor, Asao tries to act like a hitman. Needless to say, all these situations end disastrously for the main protagonist.
To be honest, the further the movie goes, the more watered down the humour gets. I guess Kitano wanted to vent off irritation with film critics while making this movie, yet Getting Any? is definitely not for everybody. Still, I appreciate nods and references to such movies as Zatoichi, Ultraman, Ghostbusters, and The Fly, with Kitano stepping in as a mad scientist trying to make invisibility possible. The only thing that keeps this vignette-driven film from falling apart is the performance of the main lead, Dankan. The Blu-Ray edition from Third Window Films contains an audio commentary by Sean Redmond, author of "Takeshi Kitano: Flowering Blood".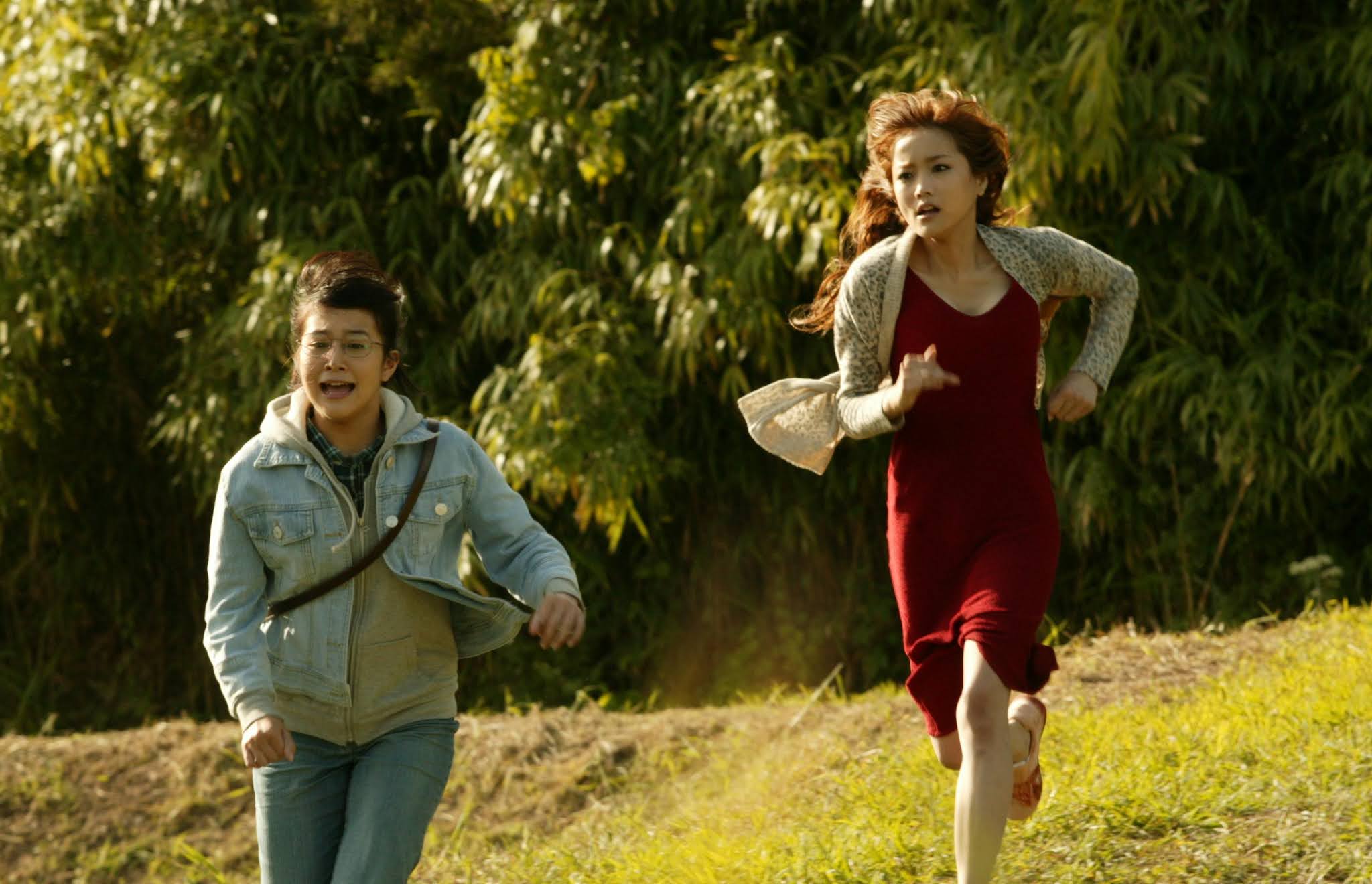 Funuke Show Some Love You Losers! (2007)
Synopsis: An elderly couple living in the countryside, Mr and Mrs Wago, tragically die in a road accident while trying to save a cat. The funeral ceremony leads to the reunification of three siblings: Shinji (Masatoshi Nagase) who now takes care of family business, 18-year-old Kiyomi (Aimi Satsukawa) who aspires to become a mangaka, and Sumika (Eriko Sato) who is determined to make it big as an actress in Tokyo. However, Sumika's dream and her quest to its fulfillment unfortunately influences the family in a negative way. She bullies Shinji into supporting her financially and tortures Kiyomi for what she did to her in the past. Having been recently fired from her talent agency, Sumika does not let go and writes a letter to an acclaimed movie director Tetsuo Komori (Nobumichi Tosa). Surprisingly, she receives a reply...
While sitting down to watch Funuke Show Some Love, You Losers! I had no idea what to expect because I knew nothing about director Daihachi Yoshida and the main cast. The movie begins in quite a grim way only to kick into comedy gear a few minutes later. The central figure of the storyline is Sumika as we see her wreaking havoc across her home town just so she could prove that she is a true actress.
The movie certainly takes advantage of Yasujiro Ozu's and Mikio Naruse's filmmaking styles in certain scenes but it is not a straightforward parody of Tokyo Story (1953) or When a Woman Ascends the Stairs (1960). Funuke tries to be its own thing with the usage of slapstick, innovative flashbacks, and situational comedy. As a result, it becomes not only an entertaining spectacle but also an engrossing drama in which you can't help but care for the characters. In consequence, the film feels like a baby conceived by SABU and Quentin Tarantino. If you are looking for an exemplary black comedy from Japan, then give a chance to Funuke Show Some Love, You Losers! I guarantee that crazy confrontations will leave you laughing, whereas outrageous plot twists will make you feel gobsmacked. Third Window Blu-Ray contains making-of featurette as well as deleted and extended scenes.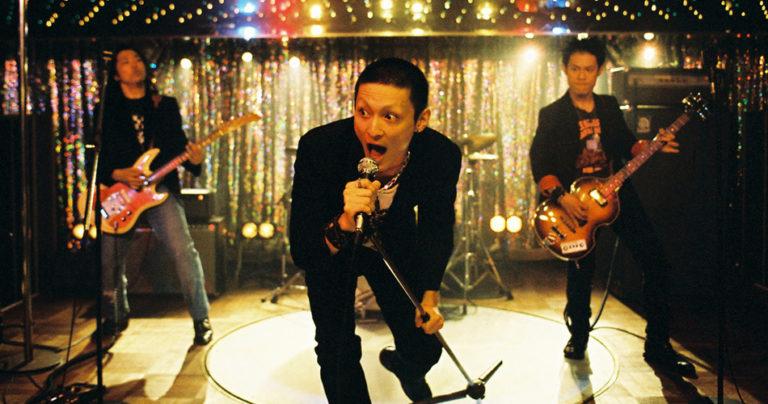 Fish Story (2009)
Synopsis: It's the year 2012. A comet is about to enter the Earth's atmosphere and inevitably annihilate the entire world. Three strangers meet up in a music store and they listen to a song called "Fish Story". The store owner explains that the record is an obscure release made by a forgotten punk rock band Gekirin. In a series of flashbacks, we explore the origins of the song and how, throughout decades, it made an impact on certain individuals. According to a prophecy, the song is responsible for creating "a champion of justice" who will save mankind.
Yoshihiro Nakamura's Fish Story, based on the novel by Kotaro Isaka, is yet another example of a Japanese feel-good movie which is totally too cool for school. I nearly forgot how awesome this movie is since the last time I watched it. In my opinion, Fish Story is a perfect embodiment of the concept of delayed gratification. During the first two acts of the film, you just can't help but feel confused. Multiple plotlines and characters are thrown at you. We travel back in time from 2012 to 1953 and get to see such quirky characters as a literary translator, a music producer, a singer, a waiter, and many others who were, in one way or another, influenced by the titular "Fish Story".
When all of the vignettes suddenly start converging together into one coherent whole, you can't help but marvel at the insanity and ingenuity of the storyline. At the end of the day, it takes so little, yet so much, to provide people with motivation necessary enough to get things done in a good way.
Of course, the marvellous soundtrack provided by Kazuyoshi Saito has to be acknowledged. The theme song is an outstanding banger and a core element of the film. In addition, the clever reference to the first season of Super Sentai, Himitsu Sentai Gorenger (1975), was pure icing on the cake.
If you are on the lookout for a joyful flick filled with positive energy, then give Fish Story a chance. The Third Window Blu-Ray release comes with a variety of bonus features, including making-of featurette, trailer, deleted scenes, Q&A with director and the cast, Gekirin various live shows, and Gekirin CD launch Q&A at HMV.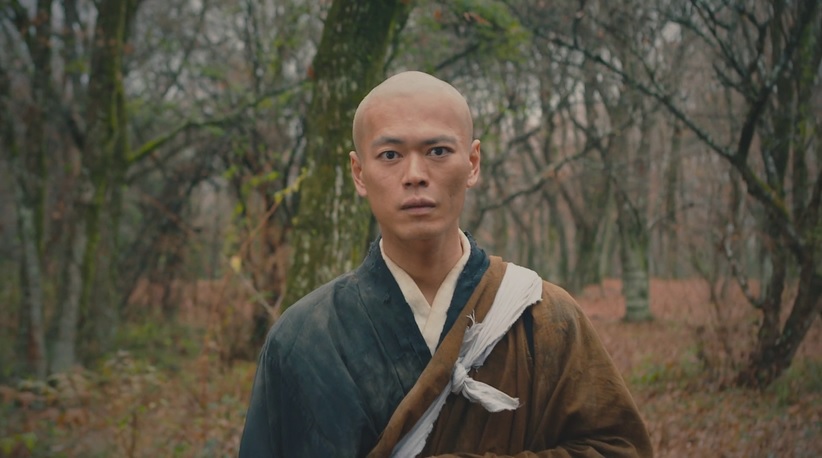 Suffering of Ninko (2016)
Synopsis: Ninko (Masato Tsujioka) is a Buddhist monk who diligently follows all the religious principles and practises asceticism. However, there is one problem. Ninko is incredibly handsome which, in consequence, draws the attention of women and men around him. Ninko desperately tries not to succumb to bodily desires, but horrible visions of demonic lust continue to haunt him. Ninko leaves his temple and embarks on a journey. In the mountains, he arrives at a village that is plagued by a demon spirit who kills men.
On the basis of the synopsis, one could think that Suffering of Ninko is nothing more than an adult feature filled with NSFW content. This is not the case. Norihiro Niwatsukino provides a great addition to the genre of Japanese ghost stories by telling the audience a tale about a virtuous monk struggling to preserve his purity.
Indeed, there are scenes of nakedness but these are thoughtfully framed within the folk tale convention. Namely, the live-action adventures of Ninko are cross-cut with parchment drawings and animations which, combined with the Qyoko Kudo's voiceover, create an atmosphere of intimacy, as if we are reading an old, forgotten myth.
If you want to see something niche, bizarre, yet visually-intriguing, then Suffering of Ninko is a choice for you. Third Window Films released the film in dual format on DVD and Blu-Ray. Their edition contains a trailer, interview with director Norihiro Niwatsukino and a short film called Strawberry Jam.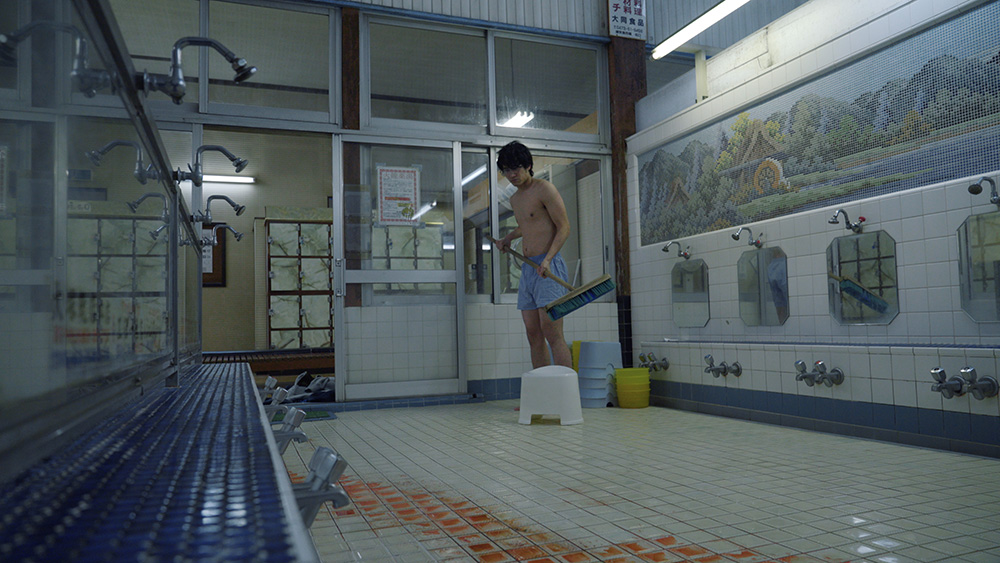 Melancholic (2018)
Synopsis: Kazuhiko Nabeoka (Yoji Minagawa) is a Tokyo University graduate who spends his days at home with parents. One day, he meets a high school colleague, Yuri (Mebuki Yoshida), at a local bathhouse. The girl, eager to see Kazuhiko more often, encourages him to apply for a job at the bathhouse. After an interview with the owner, Kazuhiko gets the cleaning job together with another newcomer, Matsumoto (Yoshitomo Isozaki). Much to his surprise, Kazuhiko discovers that the bathhouse is used by the yakuza to execute people…
The bathhouse setting appears frequently in Japanese movies. From Departures (2008) to Attamara Sento (2016), the significance of communal bath in Japanese culture is always emphasised. It is not only a place where one can take care of personal hygiene but also can experience physical proximity which, in theory, should influence emotional intimacy. Director Seiji Tanaka turns the symbolism of a bathhouse on its head in his outstanding debut feature Melancholic.
The title of the film indeed reflects the personality of the main character. Kazuhiko is yet another by-product of the modern educational system: a person who does not know what to do in life. Consequently, director Seiji Tanaka turns Melancholic into a crazy coming-of-age tale in which a young man orientates himself towards a certain activity, yet this "activity" is actually cleaning the bathhouse from corpses.
The professional misadventures of Kazuhiko are yet another ingenious aspect of Melancholic. The dark comedy works extremely well and mixes effortlessly with the classic yakuza-centered thriller vibes. I really do not want to get into any spoilers, so let me say in the simplest terms possible that the film has major plot twists and really goes off the rails in the finale. Interestingly, even secondary characters receive strong character development in the third act!
All things considered, I think it's safe to conclude that the main theme of Melancholic is that of the everlasting generational conflict within Japanese society. Similarly to Masato Harada's Kamikaze Taxi (1995) and SABU's Postman Blues (1997), Melancholic also presents the viewers with a group of a young people who want to change their lives for the better, but the grumpy old-timers, who love the status quo, prevent them from doing so.
In spite of winning numerous awards at film festivals, including Best Director at Tokyo Film Festivals and Audience Award at Nippon Connection, I wish this movie could get greater exposure in the West. Thankfully, Third Window Films released Melancholic in dual format (Blu-Ray and DVD). Their region B edition includes a look at behind the scenes, Q&A with director and cast, Melancholic short film, and trailer.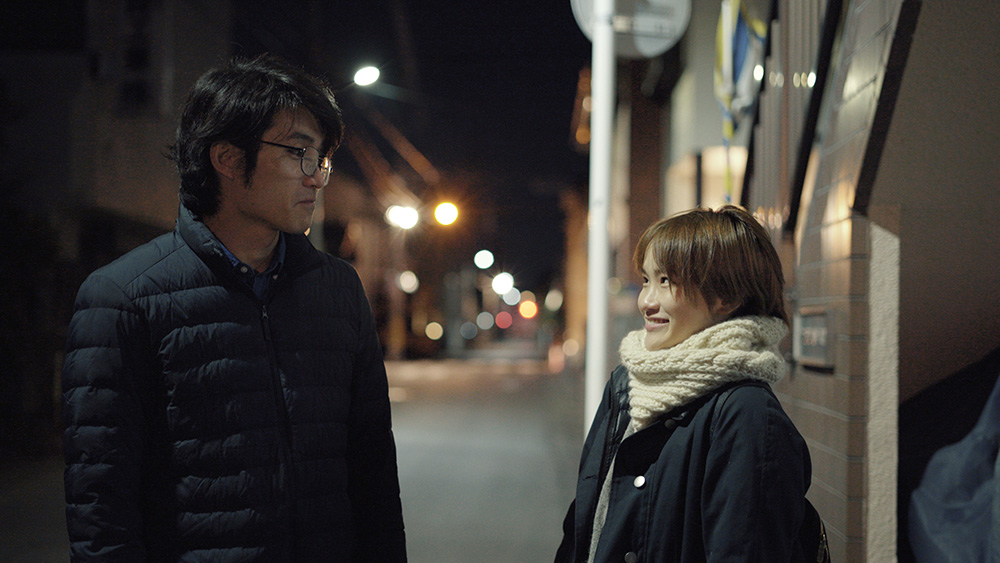 These were our recommendations from the rich video library of Third Window titles. We hope that some of the movies mentioned piqued your curiosity. As fellow lovers of Asian Cinema, we urge you to support boutique labels that continue to provide us with these jewels of the East in exclusive editions. No streaming service can beat your own collection of movies placed on a real shelf. This was your AsianFilmFans writer, OliverEbisuno92, signing off.